Our Team
Our team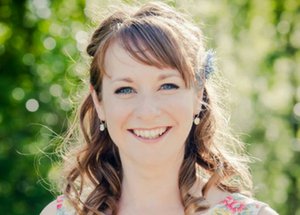 Hannah Feldman
Hannah is Senior Project Manager for Sponsor Refugees. Hannah joined Citizens UK in September 2017, having completed an MA in Social Development at University of Sussex. Prior to this, Hannah was Community Fundraiser for Restore, a mental health and employment charity.
She has worked in various roles for charities based in the UK and further afield, including Ban Mai Nai Soi refugee camp in Thailand, and refugee charity Young Roots in Croydon. Hannah first became involved in Community Sponsorship as a volunteer in two groups - Whitechapel Welcomes and Waltham Forest Community Sponsorship group. You can contact Hannah here.
Why do I do this work?
"I myself am a descendant of Jewish refugees (although they may not have used such a term at the time), and would not be alive today, had my Great-Great Grandparents not been welcomed to Wales from Eastern Europe nearly a century ago. They were lucky - they arrived just months before the Aliens Act of 1905 - the first ever check on UK immigration, which was brought in response to public and political backlash against Jewish refugees like my family.
This personal history has driven me to work with refugees, and in 2013 I worked in Ban Nai Soi refugee camp in Thailand. I was working with incredibly intelligent, promising young people, who had been trapped in a refugee camp for over twenty years.
It was a devastating waste of potential - I know they could thrive and contribute so much if given the opportunities we are afforded in the UK. Later, in 2016, I volunteered in the Dunkirk Refugee Camp. I saw first-hand the conditions people are forced to endure, and the life-threatening risks people are taking because they are not offered a safe route into this country.
The Community Sponsorship scheme gives us the direct power to change this, and bring people to the UK - and as a person of Jewish and refugee heritage, it is an opportunity to fulfil our collective promise of "never again".
Kimie Riis Frengler
Kimie joined Sponsor Refugees as Project Officer in February 2020. She holds an MSc Political Sociology from the London School of Economics and Political Science. After a few years of internships and volunteering with an NGO in Northern India, Kimie spent several years
in the private sector in India and France before deciding it was time to return to the charity sector. Upon return to London in November 2019, Kimie began mentoring a young Afghan refugee girl which made community sponsorship of refugees an obvious choice of work. You can contact Kimie here.
Jonathan Cox
Jonathan is the Deputy Director of Citizens UK and Lead Community Organiser for Wales. He oversees Sponsor Refugees and provides strategic direction.
Jonathan began his organising career as Coordinator for the Independent Asylum Commission, which culminated in a nationwide campaign to end the detention of children for immigration purposes.
Jonathan holds a BA in History and Politics from the University of Durham and an MA in Community Organising from Queen Mary, University of London, where he co-led a Postgraduate Certificate in Community Organising course. He is an Associate Lecturer at Newman University, Birmingham, who now accredit Citizens UK's training.
Jonathan previously worked in Westminster as a Researcher to an MP and Government Minister, and then as Parliamentary Officer for a leading refugee charity.