300 Pack Hall in Herne Hill to Welcome Family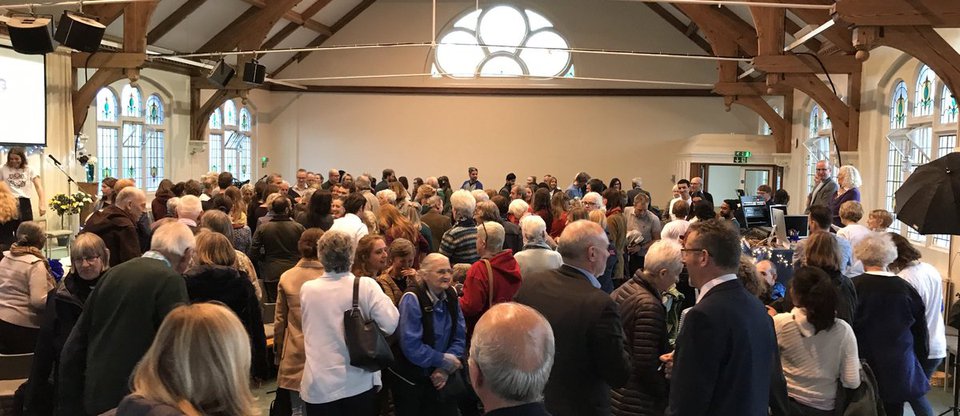 More than 300 people turned up to a Herne Hill Welcomes Refugees (HHWR) meeting in May, giving a rapturous welcome to a refugee family who had finally been settled among them after two years of planning and applications.
Flown out of appalling and dangerous conditions in Lebanon, an Iraqi family arrived in December 2018 and are settling in well, making many friends in the area.
Helen Hayes MP, who spoke at the event, described it as "such a special evening" and said it had been a privilege to share their journey so far, while Anna Burton, chair of Herne Hill Welcomes Refugees, described the turnout as incredible.
"I'm overwhelmed at the support we've had from our community and honoured to be a part of it," she said. "Thank you to everyone for coming and extra special thanks to the inspiring members of Herne Hill Welcomes Refugees."
Tim Finch, director of Sponsor Refugees expressed pride in being Lead Sponsor for "one of the most inspirational civil society groups in South London".
The event was covered by local press in the Brixton Blog and Southwark News .
The Community Sponsorship group are now launching a campaign to welcome their second family. Follow their journey on twitter.