Start a group
Start a group
It is wonderful that you are interested in forming a Community Sponsor group to bring a refugee family to your neighbourhood.
Everyone who has embarked on Community Sponsorship has enjoyed the experience. It provides the warmest of welcomes for a refugee family and is the best way to help newcomers to the UK along the path to independence. It is also hugely rewarding for the volunteers in the group, forging new friendships and fostering community spirit.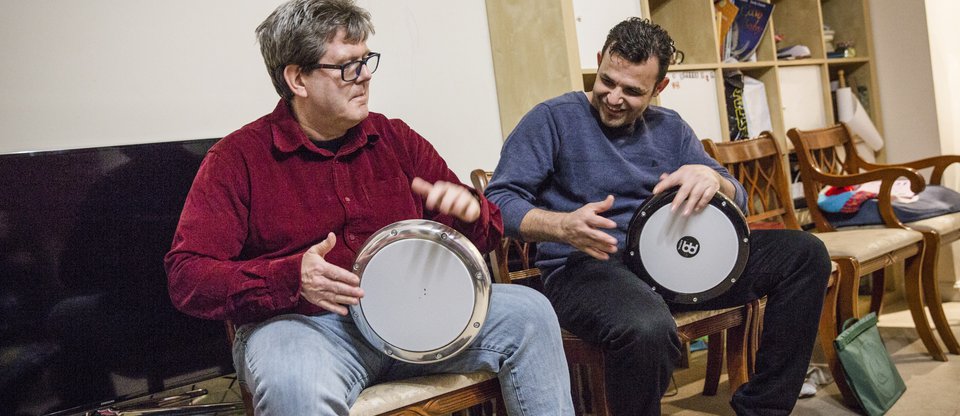 "It is giving grassroots, ordinary people responsibility for the entire journey that a refugee family goes on from the time they land at an airport in Britain through to them being completely resettled, integrated and happy."

Sean Ryan, led the first ever Community Sponsorship of refugees in the UK
Building the group
In many ways, building the group is the single most important part of the community sponsorship journey. You will endure many challenges (and wins) together so resilience, flexibility and trust are key and group members should demonstrate commitment and skill to take on the responsibility of welcoming and settling a family.
There are many ways to build a group. Some use their local faith institution as their starting point whereas others knock on neighbours' doors or WhatsApp friends and family. No matter who you decide to include in your group, a core group of 8-10 members offers a strong start. As you develop and move along the way, more volunteers and befrienders will join, often growing the number to 35-40 members!
Most of the people you contact about community sponsorship will most likely be unfamiliar with the scheme. To acquaint them with your project, you can direct them to our page "What is Community Sponsorship?". You can also share with them the below booklet which provides a brief overview of community sponsorship.