5 steps to sponsor an Afghan refugee family through Community Sponsorship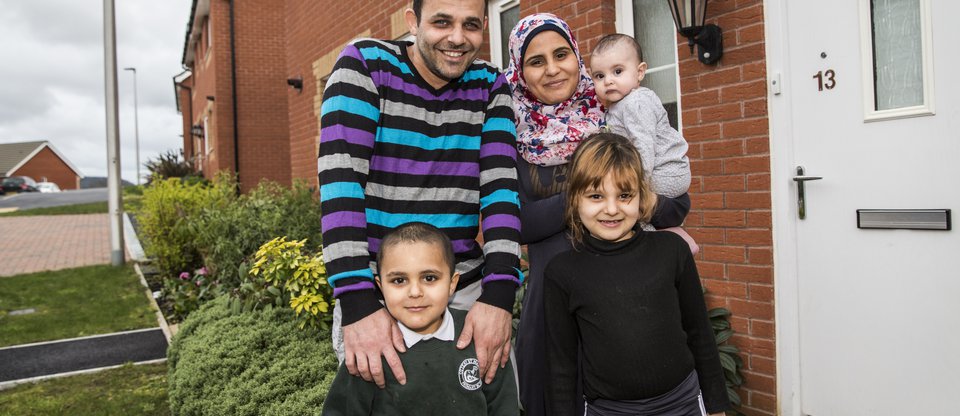 The Government has announced that we can now welcome and settle Afghan refugees through the Community Sponsorship scheme. This is a great chance for you to work with your neighbours and be directly involved in resettling a refugee family to your neighbourhood.
Below we've listed 5 steps you can take to change a refugee family's life forever.
1.Join an info session to learn about the process
Our friends Reset are currently running info sessions about community sponsorship that explain how you can welcome and settle a refugee family in your local neighbourhood.
You can find and sign up to the sessions here.
2. Build a group of like-minded, enthusiastic individuals
Your next step is to contact family, friends, neighbours, local (faith/community) institutions etc to see who would be up for joining you on this life-changing journey that transforms not only the life of the newcomers but also the communities in which they settle. We have found that Next Door is a good place to start.
3. Plan your next steps and get hands-on support from Sponsor Refugees
Email us at Sponsor Refugees at communitysponsorship@citizensuk.org so we can help your group get properly started on the process. There's lots to do we can be by r side as you prepare to welcome.
4. Fundraise, consent, approval
The journey begins. You'll begin to fundraise, get consent from your Local Authority, find a property for the family to live in, submit an application and finally get your approval. You are then matched with a family whose life is about to change forever because of all the work you put in.
5. Welcome the family and help them settle in
On the day of arrival, you'll greet the family at the airport with big banners and a warm welcome. You take them back to their new home and the settlement process begins. You'll support them with finding employment, opening bank accounts, registering with a GP, getting the children to school, and ensuring they feel at home in their new neighbourhood.
Posted by Kimie Frengler on 15 Sep, 2021