Aberystwyth March in Solidarity and Resettle Families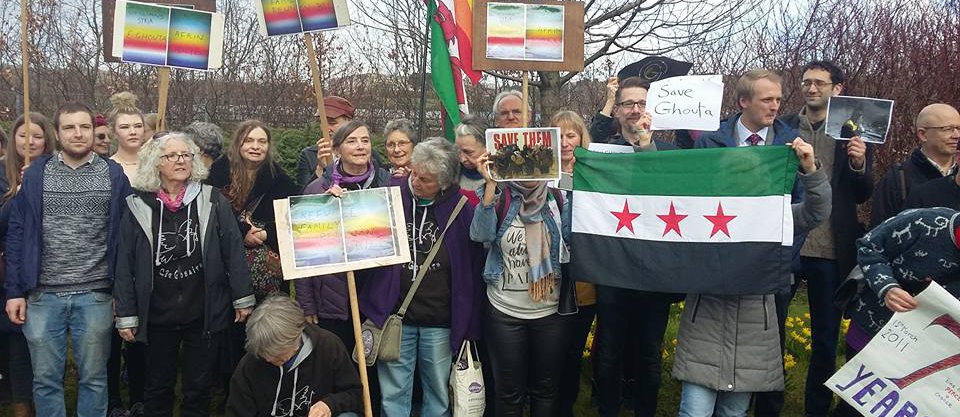 On Monday 26th March, over 50 people took to the streets of Aberystwyth, Wales, to show solidarity with civilians in war-torn Syria – as the town prepared to welcome its latest refugees from the country.
The march, organised by community sponsorship group Aberaid , successfully moved politicians to increase the numbers of families they have committed to resettle. Alun Williams, a Plaid Cymru councillor in Ceredigion told The Guardian : "A clear message was coming from the community, and that gave me a very clear lead on how to act."
Aberaid's pioneering campaign reached national news in The Guardian .