ABIDE Welcomes Sponsored Syrian Family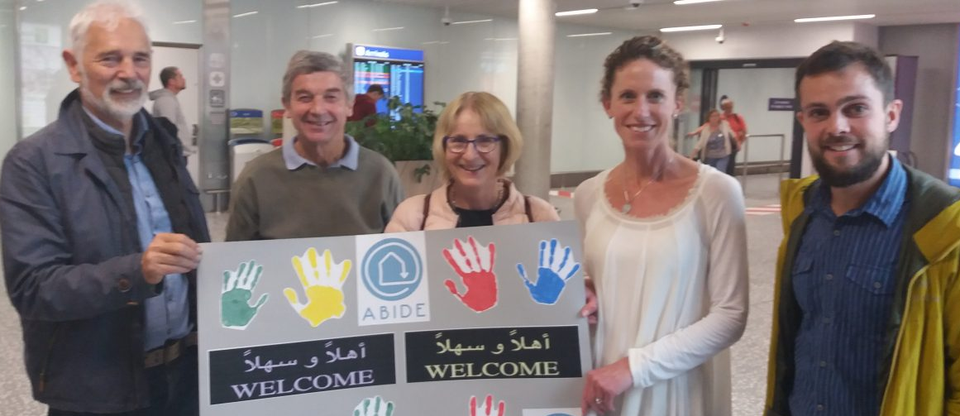 At the end of September, Ottery St Mary welcomed a family of Syrian refugees into its midst. The family of four, who were forced to flee the violence in Syria, arrived in the UK from Jordan, where they have been living in temporary accommodation. ABIDE, a project being overseen by Ottery St Mary Parish Church, is responsible for supporting the family as they settle in to life in the Devon town. After more than a year of hard work and fund-raising, ABIDE was approved by the Home Office to accept the family through the Government's new community sponsorship scheme for refugees. It is the first group in Devon to welcome a family under the scheme and one of only a handful that currently exists in the UK.
In order to gain approval as a community sponsor, ABIDE had to raise at least £10,000 and find a suitable house for the family to rent. It has been working closely with the Home Office and Devon County Council to prepare for the family's arrival. ABIDE is led and delivered entirely by volunteers drawn from the local community. Since the family's arrival, the volunteers have been working hard to help the family adjust to their new surroundings.
Anna Roderick, who is the Project Manager for ABIDE, said, "It is early days but the family is coping well so far. We have been encouraged to witness the warm welcome that they have received from so many people. This family has had to endure much hardship over recent years; they are enormously grateful for the kindness shown them by our community."
Brandon Lewis, Minister of State for Immigration said, "I am delighted to see another family arriving on the Community Sponsorship scheme, this time in Devon. The scheme empowers community groups, like ABIDE, to take on the challenging but rewarding role of welcoming and supporting a vulnerable refugee family. I wholeheartedly encourage community groups from across the country who feel they can offer support to apply to the scheme."