An (Inter)National Get-Together
An (Inter)National Get-Together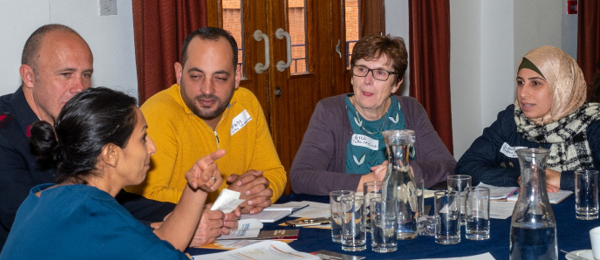 We are part of a national and global movement. There are Community Sponsorship groups in every region of the United Kingdom. And the world is watching us as refugee sponsorship spreads across the globe from New Zealand to Ireland, Argentina to Spain.
On October 8 th , 80 people involved in Community Sponsorship gathered in Westminster for an (Inter)national get-together. We came from all four nations of the UK, and were joined by guests from Europe, the Middle East and North America. We shared fellowship, networking, advice – and of course, a little politics.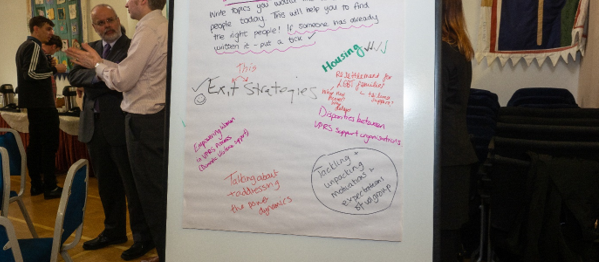 The people set the agenda, and everyone split into smaller groups to talk about challenges they were struggling with. It was reassuring for people from areas diverse as rural Devon to central Birmingham to see that we are not alone in these challenges, and helpful to share ideas with one another.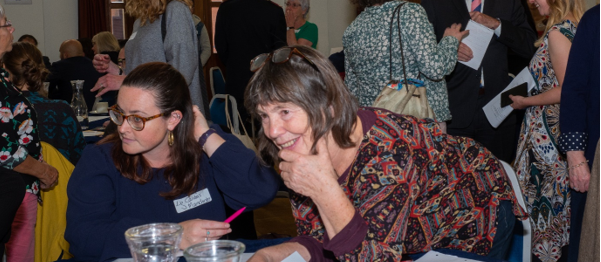 This was also a time for politics. In June 2019, we won our campaign to #ExtendtheWelcome. The UK government announced a new Global Resettlement Scheme, that will expand and improve upon the existing program. But they are still discussing how it will look in practice.
The resettlement scheme was demanded and won by civil society. It was co-designed by civil society, and it is implemented by civil society. So it is only appropriate that the new Global Resettlement scheme is shaped by the experiences of civil society too. To get the conversation started, we invited people to share their hopes and vision for the future of refugee resettlement.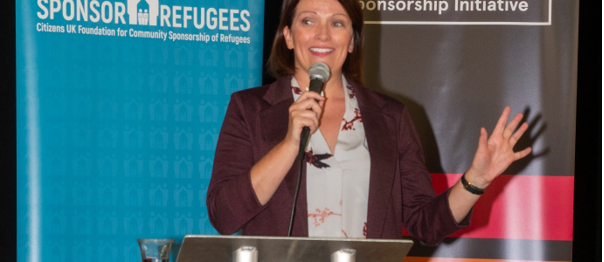 First, Professor Jennifer Bond of GRSI , who works with governments around the world to introduce Community Sponsorship, joined us all the way from North America, and gave a rousing speech. She inspired us by the scope of private sponsorship in Canada, which has set the bar extraordinarily high. 2 million Canadians have directly sponsored over 320,000 refugees over the last 40 years, with 1 in 6 Canadians providing some support.
"Now the world is watching you", she told the room, encouraging us to "blow the roof off" the number of families welcomed through community sponsorship. "Get 1,000 families through. Then you will have the power to make real change".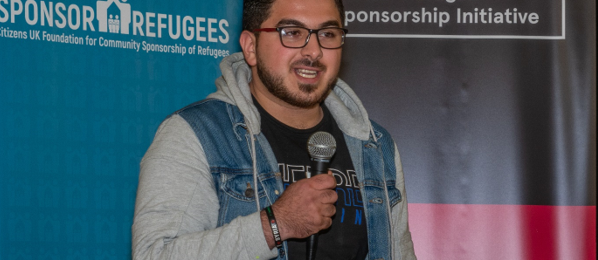 We then heard moving testimonies from Lina, Fadi, and Abdurhman who were welcomed to London, and Steve and Susie, members of a Community Sponsorship group in rural Devon. All shared their joys of welcome – but also reminded us soberly of their family they had to leave behind, still in stark danger.
Inspired by these testimonies, we set our agenda for how to improve and accelerate refugee resettlement. Most prominent was a clear consensus to campaign for better routes to family reunion – which Citizens UK will now be taking forward.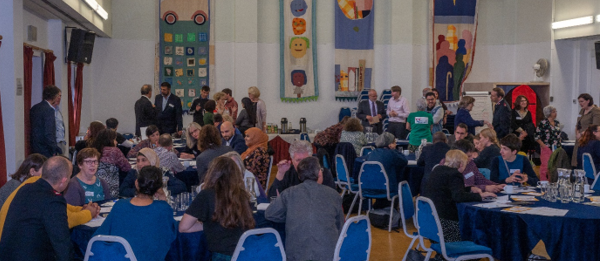 We are most powerful when we are together. Look out world – we are ready to "blow the roof off" community sponsorship!
If you would like to join our campaign for better routes to family reunion, please contact communitysponsorship@citizensuk.org.