Bermondsey Welcomes Refugees: Making a difference through volunteering
Bermondsey Welcomes Refugees: Making a difference through volunteering
Written by Bermondsey Welcomes Refugees
There are a number of reasons why volunteers join community sponsorship groups, and the Bermondsey Welcomes Refugees' team is no different. Our team echoes the same as other people and groups we have met – they want to do something tangible to help refugees and make a difference to their lives. The Community Sponsorship scheme lets this happen and brings together communities working for the same goal.
We are a diverse team of 25 volunteers with 7 nationalities. Our volunteers have a wealth of experience from university students and professional choreographers to project managers and a university lecturer. The common thread of our team is we were either born in the Bermondsey area or live or work there. We are very lucky to have 6 Arabic speakers in our team, they will be able to provide great support to our family when they arrive this month. They have been offering Arabic language sessions to our team, with the idea that we can welcome our family in their own language, to make them feel at ease.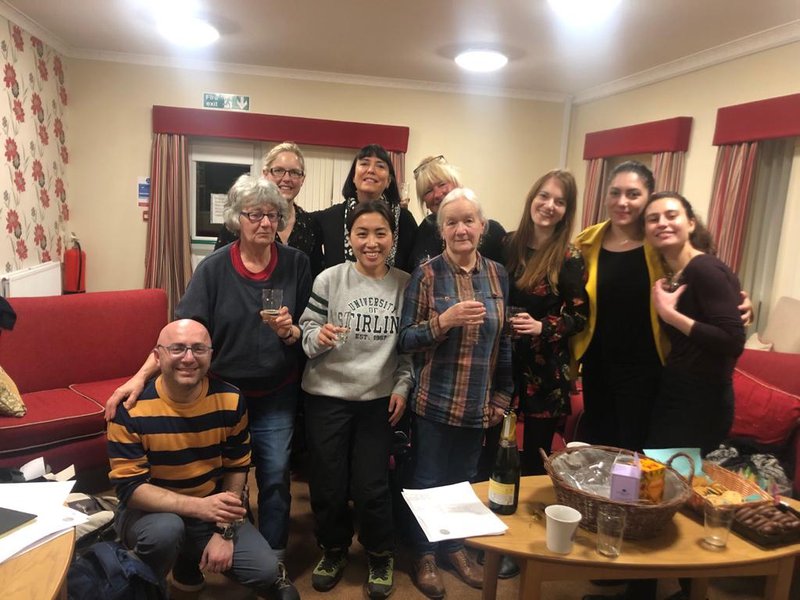 The group is diverse in experience and walks of life and I'm extremely excited for the family to arrive later this month so we can really start making a difference. Flynn
Team member Jo is Canadian, the community sponsorship scheme is hugely popular and successful in Canada and while on a visit to her hometown of Ottawa she bumped into a group of Syrian refugees having a picnic, this really inspired her to do something similar in the UK.
Hearing the disastrous and life-threatening circumstances that people are fleeing from, the community sponsorship scheme enables me to connect with refugees on a humanitarian basis and to forge a unity between refugees and local communities. Claire
A number of our team have supported other refugee organisations before, with some having volunteered with local UK refugee charities and some working with refugee NGOs in Greece. This has made them feel the need to help support a refugee family to resettle in the UK and into their community.
I have always had great sympathy for the plight of refugees who have to uproot from their homes and leave everything behind in order to start a new life. Caroline
Team member Rhiannon, while visiting the home of Kahlil Gibran in Lebanon's Qadisha Valley, discovered the following quote of his, it inspired her to do more for such souls, and it is for this reason she joined our group: Out of suffering have emerged the strongest souls; the most massive characters are seared with scars.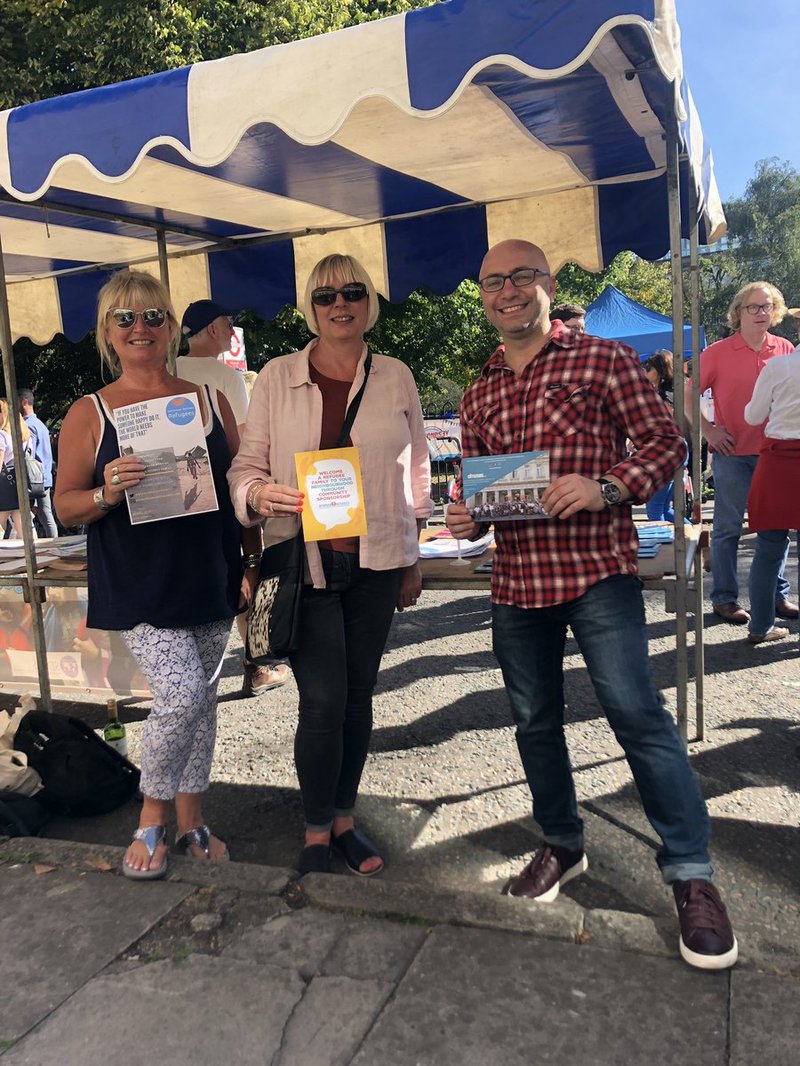 It has taken us almost two years to be ready to welcome our family to the UK. The COVID pandemic has made it difficult to raise funds, but our team have come up with some amazing ideas and we have risen to the challenge. Throughout this period the team has kept working hard, we continued holding team meetings via zoom and kept in touch as much as possible. With the lifting of
restrictions this month, we had our first face-to-face catch up in Green Park, London and for some of our team, who joined during the pandemic, this was their first chance to meet in person.
There are so many disturbing, wrong, sad things happening in the world and it is rare to get the opportunity to make a real difference. It's only one small thing, but at least it's something definite I can do to improve people's lives. Margaret
Community Sponsorship is a great way for individuals to come together and work as a team to change the life of a refugee family, and for anyone interested in setting up a group, our team would say go for it. There are a number of organisations willing to support groups, we have been lucky to be working with Citizens UK.
Posted by Kimie Frengler on 16 Jun, 2021