Bude refugee group granted permission to resettle second family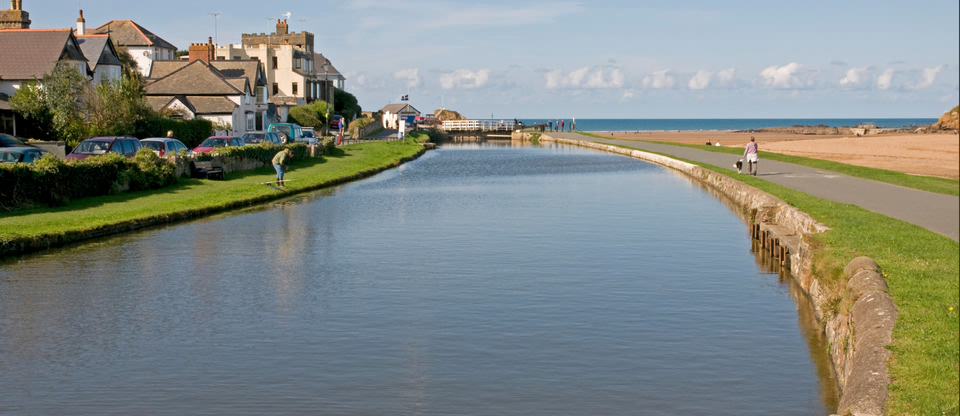 BUDE Refugee Support Group has announced that it has been granted permission to resettle a second family in Bude, making it the first community sponsorship group in the UK to be approved for this.
The announcement was made last week, and follows on from the charity's successful resettlement of the first Syrian refugee family earlier in the year, having been approved by the Home Office.
Bude Refugee Support Group, which includes members of the community from a range of backgrounds and occupations, and received charity status in January 2017, is delighted to be able to welcome a second refugee family to Bude, leading the way for people in Cornwall who would like to help those in need.
Group chairman, Mary Whibley, told the Post: "We are so thrilled that we have been approved to resettle a second family here in Bude. The Home Office confirmed that we are the first community sponsorship group in the UK to be approved for a second family. It was always our aim from the outset to host two families."
It is hoped that the second family will arrive early in the new year. Until then, the group is looking for donations of furniture, lampshades, curtains, cutlery, crockery and everything else needed to furnish a home for five people.
The group is continuing to send food, blankets, clothes and hygiene products abroad, where they are received by refugees who have made dangerous and tiresome journeys to escape conflict in their own country.
Mary added: "Although the refugee crisis is no longer in the news, there are millions of people who need our help."
Speaking about the first family and their resettlement over the past year, Mary said: "The first family are settling in well. They are keen to contribute to our community, and in fact have already started doing this by volunteering in a local charity shop. The parents have regular English lessons and we can now communicate pretty well without an interpreter.
"The boys love football, training each week with Bude Junior Football Club. They've also been having swimming lessons. The eldest came back from school last week, very proudly showing us a certificate for having read 25 books.
"Last Sunday, the younger boy was invited to a birthday party, which he thoroughly enjoyed. The very sweet two-year-old attends nursery two afternoons each week, giving her mum a well-earned break. Normally, before the war, in Syria there would have been a large, extended family helping with children. These children now have a promising future, rather than years of existing in a make-shift refugee camp with little or no education."
Along with Bude Refugee Support Group's continuing plea for donations to be sent to the Calais refugee camps, others in the Post community are doing what they can to help. Bude-Stratton town councillor, Bob Willingham, and his wife Tanya are asking for people to come forward with donations of warm clothing and shoes for them to fill up their van for a trip to Calais, where they will deliver the donations.
In Launceston, the Launceston Refugee Support Group, which was formed in January and has received support and advice from the Bude group, has been raising money to apply for charity commission status. It recently held a wine and wisdom evening, which managed to get it to the £5,000 needed to apply for this status. With its next meeting taking place today (Thursday), the Launceston group is also hosting a Christmas wreath making event and lunch tomorrow (Friday) as well as Christmas carols in the Square soon.
Bude RNLI lifeguard, Richie Heard, is currently spending time in Lesvos, Greece, rescuing people who have made their way there following conflict at home. Just recently, Richie and others from Refugee Rescue saved 18 people from wave-lashed rocks, including 13 adults and five children, two of which were babies.
To keep up to date with Bude Refugee Support Group, like its Facebook page, 'Bude Welcomes Refugees'. To find out more information about the group, and to donate, visit www.buderefugeesupportgroup.org.uk
This article was first published on 30th November 2017 on the Bude & Stratton Post
Bude Welcomes Refugees is a 30-person group based in the seaside resort. Photograph: Michael Dutton/Alamy