Community Sponsorship Groups Reach National News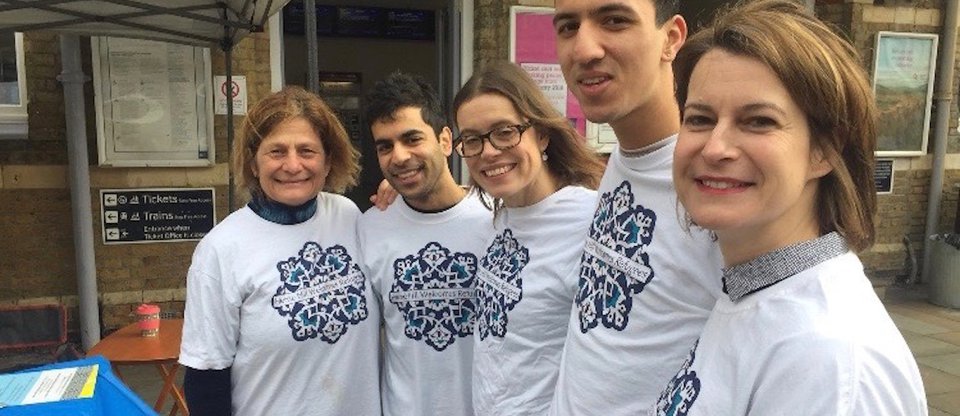 A Community Sponsorship Group in Herne Hill in South London have reached national news, with an article in the Huffington Post. Another Community Sponsorship Group, Redbridge Community Sponsorship Team, have been featured in the Ilford Recorder.
Herne Hill Welcomes Refugees started up in September 2017, and had over 50 people turn up to their first meeting. Six months later, they are well on their way to getting a family over from Syria through Community Sponsorship.
Herne Hill have had support from their local MP, Helen Hayes, as well as local Arabic speakers, teachers, doctors, who are all keen to get involved and help be a part of the group. The group are currently facing the challenge of finding a house for the family at the Local Housing Allowance in South London. However, through the Housing Campaign that they are currrenly running, a landlord will hopefully make themselves known, then the group will be almost ready to send off their Communtiy Sponsorship plans to the Home Office.
Herne Hill Welcomes Refugees have gained massive momentum through these news articles, which is helping to reach out to all landlords in their local area and helping them gain support from across the country. Herne Hill hope that the articles in the Brixton Blog and the Huffington Post get other communities interested in Community Sponsorship and consider setting up their own.
Furthermore, the Community Sponsorship group in Redbridge, the Redbridge Community Sponsorship Team, have had a great article in the Ilford Recorder. The article outlines their group's journey to Communtiy Sponsorship and how they overcame the issue of finding a landlord.
The Redbridge Communtiy Sponsorship Team have found a landlord for the family, through the Ahag Housing Association, who have agreed to lease a property to the family for three to five years. This was wonderful news to the Redbridge Community Sponsorship Team, who had difficulty finidng a landlord at first. They have agreed to renovate the property themselves, in order to make it more suitable for the family. Rebridge are now hunting for befrienders, people who will help become friends with the family and provide support for them in their daily lives.