Community Sponsorship Spreads Across the Globe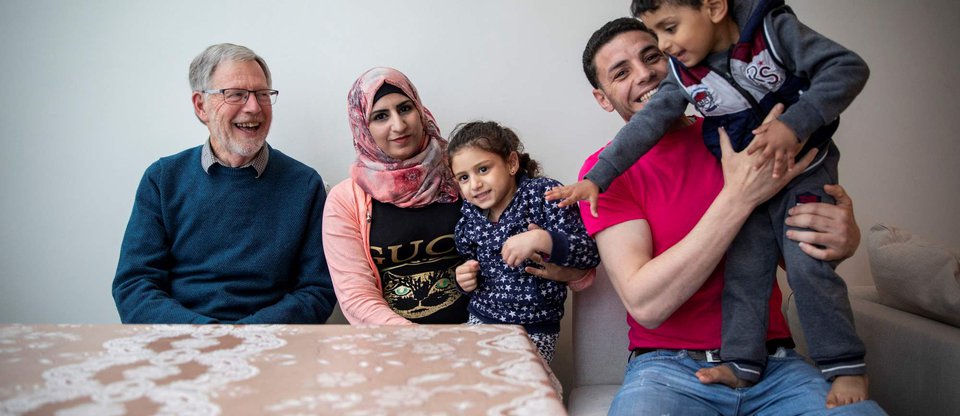 Amnesty International have shone a light on the spread of Community Sponsorship across the globe. The scheme started in Canada 40 years ago, and since 2014 has been introduced to Argentina, Ireland, Spain, and New Zealand, and of course, in the UK. There are also discussions to introduce the scheme in United States and Australia.
On this 40 year anniversary of the scheme, the Human Rights charity interviewed Rahaf, who was sponsored to resettle to North London with her husband and two children.
"I want to thank my sponsors from the bottom of my heart", she said. "They've done so much for us. They've taught us about the British way of life, the language, as well as how to get from one place to another. There are many people who still need help in Syria – the war isn't over and it's still not safe to return, so it's important to continue supporting others".
John Barker, who is supporting Rahaf and her family, told the charity, " It's so important to support people who have been forced to flee their countries. People are living in terrible conditions – the UK is a wealthy country and we should be doing far more to help. Talking to other sponsors, it's clear that you get much more out of the scheme than [what] you put in".