Community Sponsorship Stories: How a group can help a whole family restart their life.
Community Sponsorship Stories: How one group can help a whole family restart their life.
Elsa [32] first got involved in Community Sponsorship in 2018 in Northwest Wales. Teaching English and Italian as a foreign language at Bangor University, Elsa wanted to provide language support and overtime got involved across a number of aspects of setting up the Croeso Menai Sponsorship group.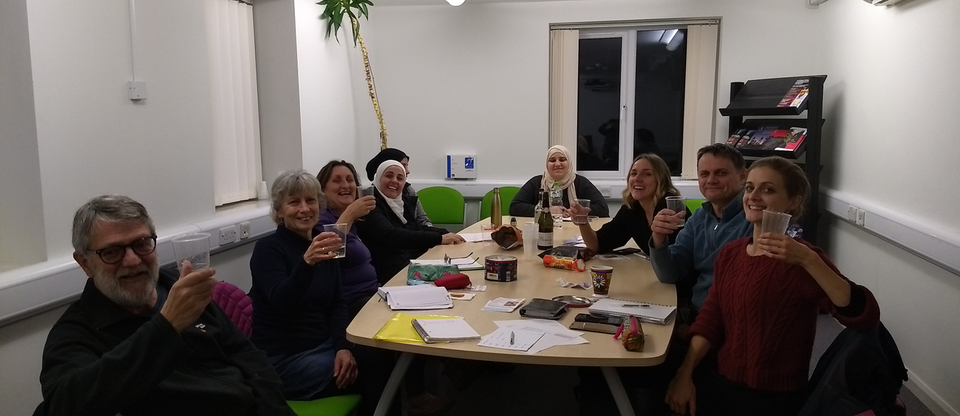 "One person once asked me, 'what do you want to achieve by the time you are 40?' and I said that I feel like my contribution to a community sponsorship group has been the biggest achievement in my life. This is the one thing that has had the most impact and has been the most worthwhile – I'm so proud to have been involved with Croeso Menai.
The group was the first to be set up in North Wales. It was a small group but has grown over the last year. Due to the pandemic, we had a lot of delays in welcoming a family but eventually managed to resettle them in 2021 and are now working on an application to welcome a second family and set up a support centre for refugees locally.
I found out about Community Sponsorship through another local charity I was involved with. The sponsorship group began very small but right from the start was a really diverse group with people of different religions, age groups and career backgrounds. It's been a really great experience as it's brought people who wouldn't normally meet or cross paths together to work towards a clear project with an achievable, lifechanging goal.
We started by raising awareness within the community and have been so amazed by the support we received and positive feedback from all sorts of different organisations - universities, churches, the mosque etc. So many groups out in the community wanted to do something to help, from fundraising to volunteering at the new support hub.
Welcoming the first family was a long and rewarding journey. Before the family arrived, we had been working together for over 2 years to get everything ready, from fundraising to finding a home and getting the house ready. Unfortunately, the family were due to fly the day after they closed the borders in Jordan, so they were stuck for another whole year. That was really awful, as we didn't know the conditions they would be living in during the lockdown and at that point we weren't able to have much contact with them, which was really difficult. Fortunately, we were re-matched with the same family, so a year later we were able to welcome them to Wales.
It's kind of surreal when you are working towards the concept of community sponsorship. The application process and build up to arrival is a very busy and exciting time, but it still didn't feel real until we finally met the family. That was just the most incredible moment.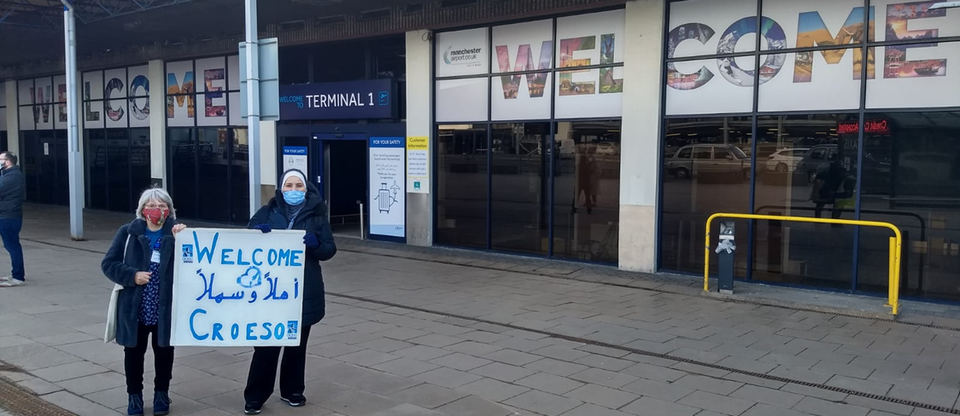 The family, mum, dad and three children, are from Syria but arrived from Jordan after living there as refugees for many years. We have really seen them settle and grow over the last year which has been wonderful and really moving to hear that they feel at home now in North Wales. The parents are working hard learning English at college, meanwhile, the older two children are at primary school - where they are learning Welsh and English, with the youngest starting nursery. They might soon be trilingual!
That initial period of support was difficult as we still had covid restrictions, so we had to find a way to support them without going into their house. We made information sheets and videos and met them in the garden and just made it work.
Connecting with the local community was so amazing. There was such a positive response from the neighbours, the school and people living close to the family. They all benefitted from helping people close to home.
Living in a relatively rural place, like we are, it was easy to feel like you can't do anything to help, so I think the community benefitted in that they could see that this was happening right on our doorstep, they could see the donations helping the family directly and that we can actually do something positive.
Everyone in the team brought different skills to the table and were really excited to meet the family, welcome them and learn from them.
It's a really brilliant experience as you see a community grow so much and connect in new ways, learning about new cultures and bringing people from across the community together.
It's totally life changing for everyone involved because it's not just helping someone for a day, it's about helping a whole family restart their life. With whatever skills you have, you feel like you can do something practical that changes the life of a family for the better. You can see that change happening in front of you, seeing the kids able to restart their education and the parents can continue their studies and hopefully get work experience and a job.
Community Sponsorship is not about helping someone a little bit; it's about completely changing someone's life. The family we resettled had their entire life on hold for so long so it felt like we were able to make a big impact."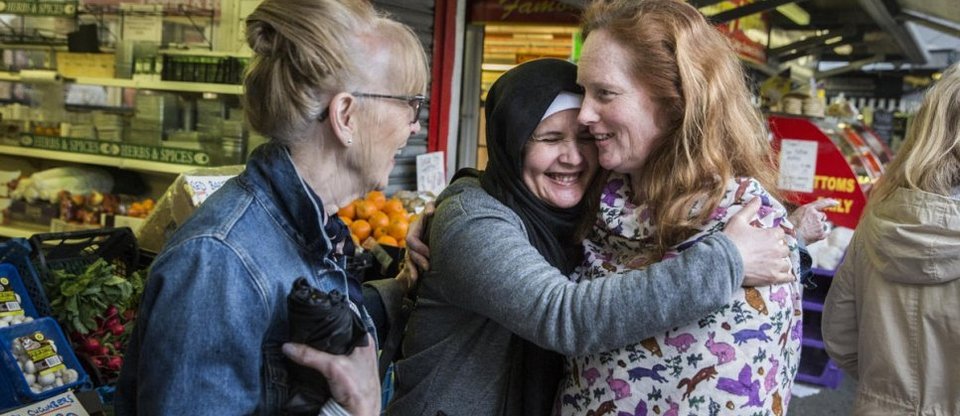 Welcome and resettle a family in the UK by getting in touch below.
Posted by Lauren Del Fabbro on 10 Jun, 2022