From Syria to Narbeth Revisited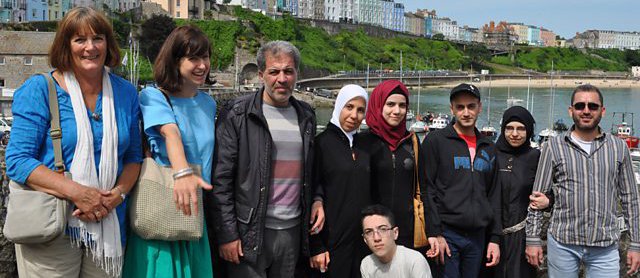 Earlier this summer Eye on Wales followed a group from the Pembrokeshire town of Narberth as they prepared to welcome a family of Syrian refugees to west Wales.
Croeso Arberth was one of the first in the country to help a Syrian family escape life in a refugee camp in the Middle East under the Home Office's Community Sponsorship Scheme.
Five months on, Sarah Moore revisits Narberth to catch up with Croeso Arberth and meet the family to find out how they are settling in to their new home.
First broadcast on BBC Radio Wales on 3rd December 2017.