I miss my family: The older Germans taking in Syrian Refugees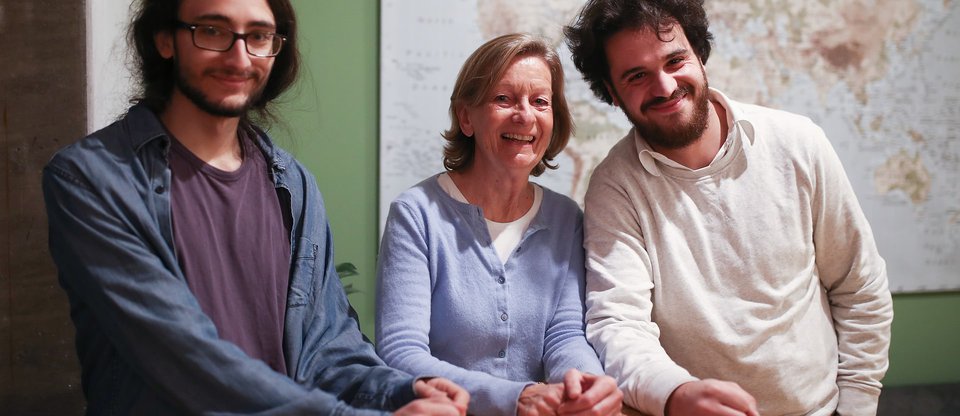 Below is an excerpt from the Guardian article ' "I miss my family. Angelika's like an aunt.' The older Germans taking in Syrian refugees " published on 15th November 2017.
...In the UK far fewer Syrians have been accepted as refugees since 2015. In addition to conventional asylum applications – 9,944 of which were accepted last year (the majority from Iran, Pakistan, Iraq and Afghanistan) – the government has resettled 8,535 Syrian refugees  referred directly by the UN High Commission for Refugees to the Home Office  which performs eligibility, medical and security checks and then refers them on to local authorities. It has promised to welcome 20,000 Syrian refugees in this way by 2020. Supplementing this resettlement programme is a Canadian-style community sponsorship scheme , which is designed to help the public offer support to refugees through volunteering.
One organisation supporting its development is the community-led organisation Citizens UK, which runs Sponsor Refugees. Those who want to be involved have to be a registered charity or align themselves with an umbrella charity. They must raise £9,000 and find accommodation for the refugee family before they arrive, as well as presenting a plan for how they will help new arrivals integrate.
So far, only 12 families have come over via the scheme, but the hope is that a few thousand families will be sponsored annually. Tim Finch, director of Sponsor Refugees, says: "In the early days, it was taking about six months for the groups to establish themselves, submit an application and be assigned a refugee family but the process is getting quicker." He adds: "In lots of parts of the country housing is scarce and expensive. That is maybe the single biggest obstacle, though groups do find imaginative ways to overcome it. Another challenge is the fact that people have to take on a big responsibility for a long period of time."
Finch believes that there are lessons to be learned from Germany's response to the migration crisis, the biggest one being it shows the desire communities have to help. "Too often the kneejerk response of European governments is to assume that their voters want to keep refugees out. Angela Merkel's response was different. But I don't think the German government would have managed if it was left just to them. There is great power in the community. We want the government to make the most of that."
PHOTOGRAPH: Syrian refugee Jawad Shalghin, left, who is living with 63-year-old Angelika Bauer, pictured with Syrian journalist Hussam Al Zawar. Credit: Oliver Hardt/Getty Images