Latest Welcome - Syrian Family Of Four Come to Camden, London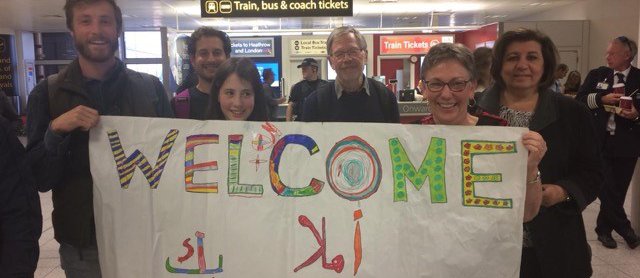 Latest news from newsletter of Hampstead Churches Together:
After just over a year of hard work, the Hampstead Churches Community Sponsorship Group are overjoyed to announce that on 25th September we welcomed our first refugee family under the government's Vulnerable Persons Resettlement Scheme.

The process has been long and challenging and has involved at various ways some 200 parishioners have provided expertise or financial support.
Finding suitable property is London was probably the biggest challenge. Early on in the process, two generous landlords agreed to let their central London flat to the Family at the Housing Benefit rate.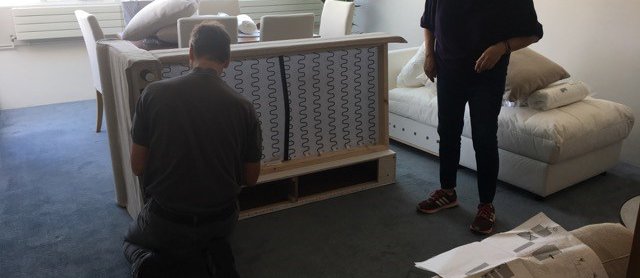 Once Home Office approval was received, we still needed to get the flat ready for the Family. An IKEA appeal was launched and, thanks to extraordinarily generous donations, it successfully raised enough funds to furnish the apartment where the family will live. Volunteers have helped in various ways: assembling furniture, shopping for groceries, cleaning, decorating, collecting children's clothes, fixing equipment etc.

A little bit about the family
Our family are Syrian refugees who have been living in Jordan for 5 years. Monther and Rahaf have two children, a daughter, Aseel aged 4 and her younger brother, Mohammad, aged 2.

The family were welcomed at their new home with a traditional Syrian feast, but young Mohammad was more excited with his new wooden cars (which he tried to pack into his bag) than the delicious food! After the meal Monther and Rahaf managed to Facetime the family they left in Jordan to introduce them to their new friends and their new home.

What next?
The Befrienders Team is already supporting the family and will be working with them over the next year to help them settle into life in England.
On the evening of 25th October, there will be a celebration with wine and. Sir Keir Starmer, the family's local MP, will be attending.
Hampstead Churches Community Sponsorship Group will continue to look for suitable local accommodation and review the possibility of submitting a second application to welcome another refugee family.
To contact the group: [email protected]