Left Foot Forward - Community sponsorship: the silver lining to Theresa May's speech?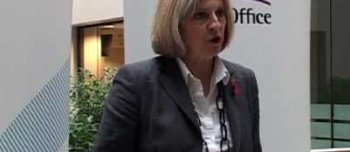 Theresa May's speech on immigration yesterday has won her few plaudits, even from parts of her own party and from normally sympathetic newspapers. Her critique of the economic and social impacts of migration was remarkably one-sided – there was little mention of the considerable evidence of immigration's positive contribution to bringing down the deficit , staffing the NHS , and enriching Britain's society and culture.
But underneath the resolutely gloomy tone on the impacts of migration to the UK was a potentially promising development on asylum policy. May acknowledged the changing nature of the debate around refugees over the summer and aspired to "increase the number of people we help in the most troubled regions".
Read more here .