Meet The 2019 Community Sponsorship Awards Judges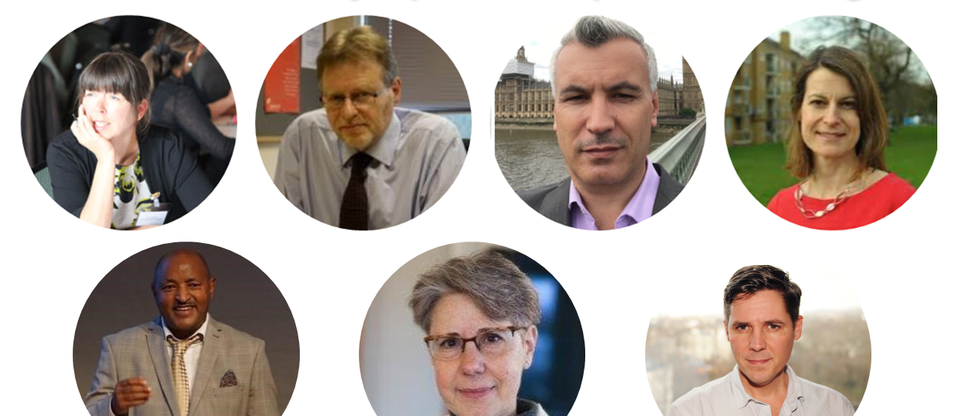 Meet the 2019 Community Sponsorship Awards judges which include leading figures in the Refugee, Migrants and humanitarian sector, academia, businesses and the UK parliament.
Maurice Wren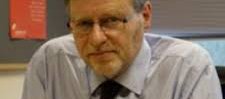 Maurice joined the Refugee Council as Chief Executive in March 2013, having previously worked in the homelessness and refugee protection fields with Shelter and Asylum Aid, where he was Director for twelve years. Maurice co-founded the ground-breaking Independent Asylum Commission in 2007 and Detention Forum in 2009 and is presently Co-Chair of the National Asylum Stakeholder Forum at the Home Office and Chair of UK Refugee Week. He is a Trustee of Migrant Voice; Every Casualty Worldwide; Woven Gold Choir; and the European Network on Statelessness; and was made a Patron of Action Foundation in 2016. In autumn 2017, Maurice was awarded an Honorary Doctorate by the University of Edinburgh in recognition of his humanitarian work with refugees in the UK.
Professor Jenny Phillimore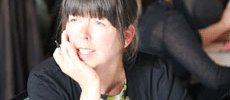 Jenny is Director of the Institute for Research into Superdiversity and Professor of Migration and Superdiversity. She is a world leading scholar in refugee integration, superdiversity and access to social welfare with a particular focus on public health, as well as publishing and development of the community research methodology.
Over the past decade she has managed teams of researchers focusing on access to health, education, employment, training, and housing integration with a particular focus on integration and organisational change in the UK and EU.
Jenny is a Fellow of the RSA and of the Academy of the Social Sciences. She has advised local, regional, national and European Government. Jenny led the ESRC/Norface funded UPWEB project which is developing a new concept of welfare bricolage to explore how residents in superdiverse areas address health concerns.
Currently she leads the international SEREDA project which aims to understand the incidence and nature of sexual and gender-based violence (SGBV) experienced by women, men and child refugees who have fled conflict in the Levant Region.
Helen Hayes MP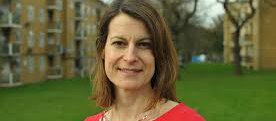 Helen Hayes has been an MP for Dulwich and West Norwood since 2015, before this she has twice been elected as Councillor for College ward in Southwark. Prior to her political career, she practised as an architect. After university, in 1998, she ran a town planning company, Town Centres Limited, following which she became a partner of Allies and Morrison, a London based architectural practice.
Helen believes in working with communities to improve neighbourhoods and deliver new jobs and homes. She has spent her entire working life – both as a town planner and an MP - involving local people in decision-making. The strength of our area is in its people – its diverse and active communities and the hundreds of people who give their time and commitment to making it a better place – it is an absolute privilege to serve its people. Helen is a great champion of Community Sponsorship scheme.
Ali Mirzo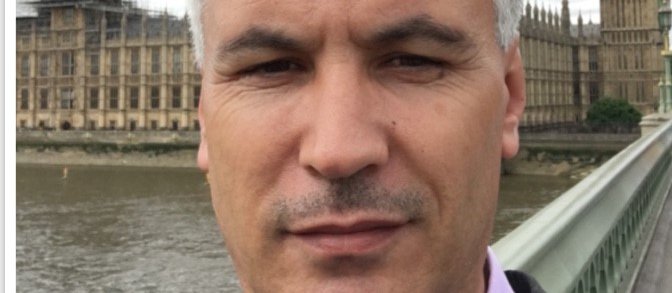 Ali Mirzo is from Aleppo, Syria. He used to work as an Arabic teacher in the United Arab Emirates where he lived for 24 years before moving to Cardiff, Wales in 2016. After exactly 1 year, he was able to establish his own business, which is a restaurant. Ali is looking forward to extending his business and to be a more productive member in the community. Ali's family was separated and had been in four countries. His eldest son went to Germany, his second son to Bulgaria, his wife and two daughters were in Turkey and he was the UK. All reunited in Wales now.
Rossella Pagliuchi-Lor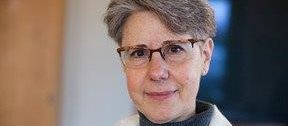 Rossella took up her post as Representative of UNHCR UK, the UN Refugee Agency to the UK, in December 2018. She has over 30 years of experience in the refugee and humanitarian field. She has served UNHCR in a host of countries including Pakistan, Nepal, Iraq, Kenya, Belgium, Hungary and Italy, as well as at the UN agency's Headquarters in Geneva.
During the course of her carrier, Rossella has held senior posts in a range of areas for the agency, from protection delivery to fund raising and external relations. In 2009, she headed the newly established Global Learning Centre, UNHCR's training service, and the Global Service Centre, which she led until 2016. Subsequently, she held the position of Director of External Relations prior to her move to the UK.
Rossella holds a Master's degree in Political Science (International Relations) from the University 'La Sapienza' in Rome, Italy.
Bekele Woyecha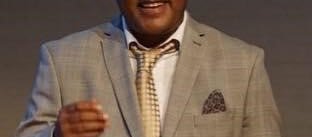 Bekele is a Senior Project Manager at Citizens UK. He has been working as a Community Organiser with Citizens UK since March 2011.
Bekele was the Human Rights Defender Fellow of the University of Nottingham in 2009, where he studied International Human Rights Law. He also studied Advanced Study of Nonviolent Conflict at The Fletcher School of Law and Diplomacy in Boston, USÁ. Bekele also attended the Global Change Agents Program at Harvard Kennedy School, Harvard University. Bekele was the 2018 Churchill Fellow which took him to Canada to study about Canada's refugee sponsorship program.
Before moving to the UK, Bekele held senior managerial positions in government departments in Ethiopia. He studied at the Addis Ababa University and graduated with BA Degree in Management in 1992. Outside of work, Bekele serves as a trustee for a charity and also as a chairman of the local school's parents council. He was one of the Games Makers at the London 2012 Olympics.
Matthias Stausberg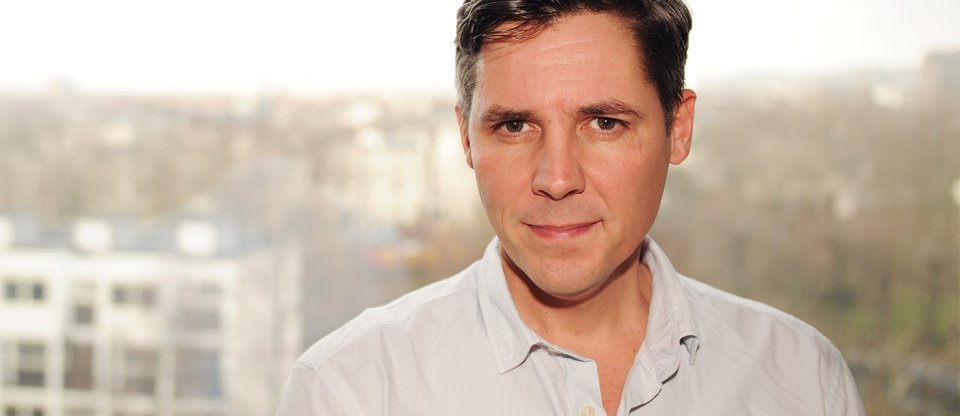 Matthias is Group Advocacy Director, Virgin advising Sir Richard Branson and the Virgin Group. He leads public advocacy and government relations on a broad portfolio of global issues, including drug policy reform, human rights, criminal justice and the global refugee crisis. Matthias also works closely with Virgin Group companies around the world, developing strategies and programmes to translate advocacy into tangible corporate engagement, from second-chance hiring to refugee employment or supply chain integration.
Matthias joined Virgin in 2012, after more than a decade at the United Nations Global Compact, the world's largest corporate sustainability initiative. As Spokesperson and Head of Public Affairs, he was a tireless campaigner for more responsible business practices around the world, working to inspire and mobilise companies of all sizes to respect human rights, adhere to universal labour standards, improve their environmental performance, and fight against corruption.
A native of Germany, Matthias launched his professional career in Germany's Internet industry. Both a Fulbright scholar and a German National Merit scholar, he holds a master's degree in mass communication from the University of North Carolina's School of Journalism.