Meet the Shortlisted Nominees of Community Sponsorship Awards 2019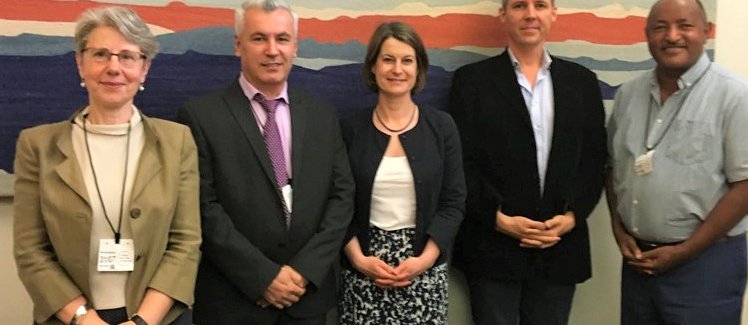 Our esteemed judges were hosted at the House of Commons by Helen Hayes MP, to decide the shortlist and winners of the Community Sponsorship Awards 2019 . They certainly had a difficult job to do, as we received hundreds of nominations from across the UK. Thanks to all who took the time to nominate your CS heroines and heroes.
Rossella Pagliuchi-Lor, head of UNHCR, the UN Refugee Agency's UK office, said , "We had a very large number of excellent nominations. Very, very difficult job in deciding on winners. I think we had essentially just a very long list of winners".
Meet our Shortlisted Nominees
Volunteer of the Year
Alison Watt, Haddenham Syrian Family Project, Buckinghamshire
Erica Brooks, Refugee Sponsorship Edinburgh, Scotland
Sebit Nal, The Welcome Committee, London
Young Champion
Bea Forrester, Peckham Sponsors Refugees (London) & Rushholme Sponsors Refugees (Manchester)
Mouteb Ajaj, London
Pupils of Queen's College, Taunton, Somerset
Local Authority of the Year
Bristol Council
Bury Council
Ceredigion Council, Wales
East Lindsay Council, Lincolnshire
Liverpool Council
New Community Sponsorship Group of the Year
Croeso Menai, North Wales
Green Lane Masjid, Birmingham
Merton Schools, London
Refugee ReSETTLEment Community Sponsorship Group, Yorkshire
Champion of the Year
Alaa Khattab, London
Eva Jonsson, London
Vicky Moller, Wales
Newcomer of the Year
Dalya, London
Hatem Al- Janabi , London
Samir Hamyeh, Manchester
Samer Khaled Karob, London
Community Sponsorship Group of the Year
Bude Refugee Support Group, Cornwall
Croeso Abergwaun, Fishguard, Wales
The Welcome Committee, London
Partnership of the Year (Celebrating alliances & community cohesion)
Abraham's Tent Community Sponsorship Project, London
Croeso Roath Cathays,Wales
Old Swan Welcomes, Liverpool
(Each category is in alphabetical order)