Merton Celebrate A Year of Community Sponsorship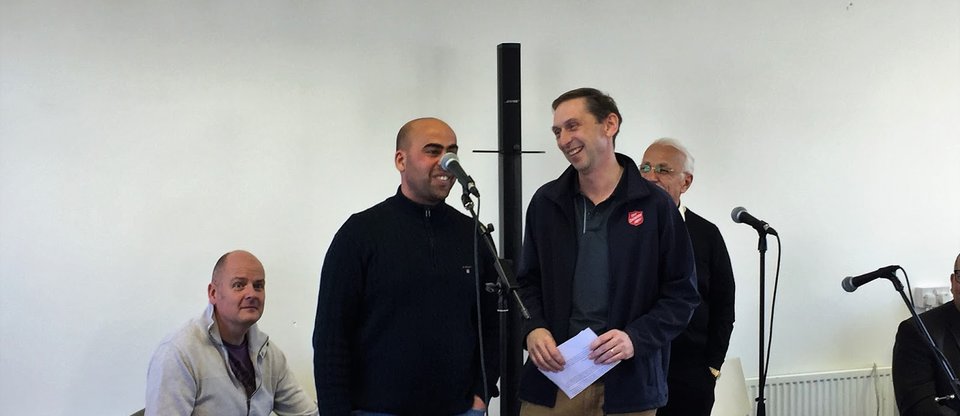 Major Nick Coke with a member of the Syrian family, who have now been living in Merton for a year, speaking at their one year anniversary event. The Merton group were the first community sponsorship group in London and one of the first groups in the UK.
Sponsor Refugees' very own Bekele Woyecha was invited to the one year anniversary event, and he describes the experience of the party, and the group's community sponsorship journey, in his wonderful blogpost. 
The Merton group were supported by the Salvation Army to resettle a family into South West London, and their story has inspired many other groups, both in and out of London, to start their own community sponsorship.
Follow Nick Coke on Twitter for the latest updates here.
For more information on the Salvation Army's involvement, read their page on Refugees here.