Narberth wins top human rights award for welcoming refugees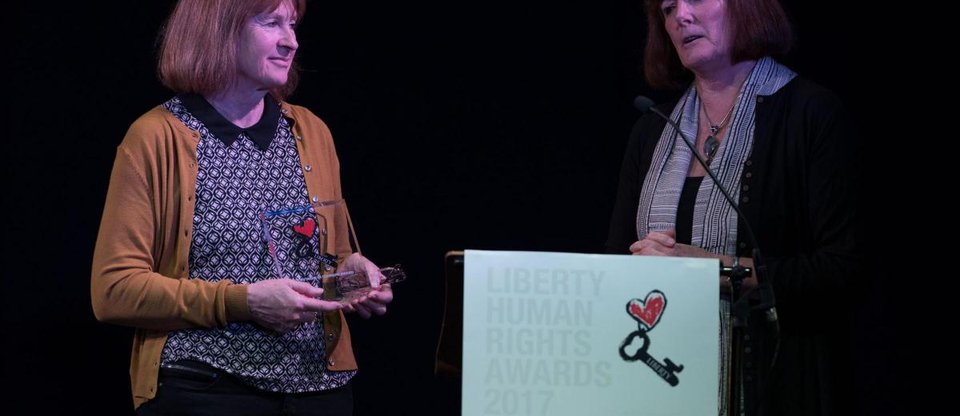 A top human rights award has been won by the people of Narberth in recognition of the town's efforts to provide a safe haven for Syrian refugees.
Croeso Arberth - meaning Narberth Welcome - was honoured at Liberty Human Rights award ceremony in London.
Formed in response to the refugee crisis, Croeso Arberth raised £19,000 within a year and in July, was able to offer a home to seven Syrian refugees.
The extended family, whose ages range from 50 to 14, had been living in fear for over two years, fleeing individually from Syria to Lebanon, and then to Egypt, where they all lived in one room.
Croeso Arberth is now supporting their new neighbours physically, mentally, spiritually and financially to help them become settled and independent.
Liberty's More in Common Award - which celebrates those working to bring communities together - was presented at a ceremony at London's Royal Court Theatre.
The award is given in memory of MP Jo Cox and in association with the Jo Cox Foundation, and was presented by Croeso Arberth's Christine Jackson and Jill Simpson and by Jo's sister, Kim Leadbeater.
The group now hopes to help two more families resettle in Narberth.
Said Jill: "This is an award not just for Croeso Arberth and the people of Narberth - it is for all community sponsorship groups, for all refugees and for all people helping other people. It is about compassion."
Martha Spurrier, director of Liberty, said: "In the face of the worst refugee crisis Europe has seen in decades, the efforts of communities like Narberth put our government to shame.
"They've shown that kindness and humanity can overcome fear, suspicion and hate, and that - by coming together - we can provide the support refugee families need to rebuild their lives."
Image shows Christine Jackson and Jill Simpson of Croseo Narberth. Image Credit: Western Telegraph