New Arrivals and New Groups – Community Sponsorship across the UK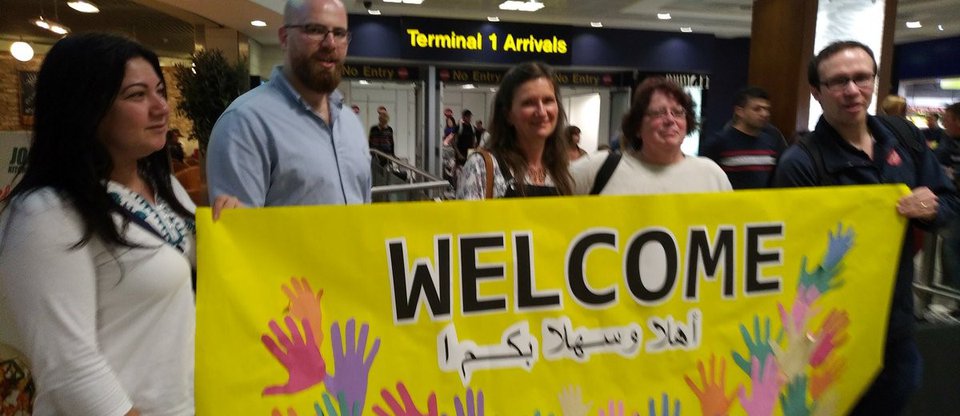 The last few months has been another busy one for the Community Sponsorship movement, with plenty of new groups starting up, applications going in and – most importantly – refugee families being welcomed.
Up in Scotland , the first Community Sponsorship Group north of the border, Refugee Sponsorship Edinburgh welcomed a Syrian family of six in May. Meanwhile, the first Community Sponsorship Group in Northern Ireland , Small World in Whitehead , has received full approval from the Home Office and will welcome a family in early September. As ever, there has been lots of activity in Wales with the first group in the North of Wales , Croeso Menai, based in Anglesey close to putting in their application after a busy few months of events.
Great news in Liverpool , with the first Community Sponsorship group in the city, welcoming their family in early June. Old Swan Welcomes was established February 2018 and is led by Sam Tomlin and the Salvation Army Stoneycroft Church. It is a hugely diverse group involving members of the Syrian diaspora, other Arabic speakers, as well as Scousers, and new comers. The group has members from most Christian denominations, both Western and Eastern (Coptic and Eastern Rite Catholic) as well as Muslims, Jewish volunteers from the local Reform Synagogue, and members who are active humanists.
Meanwhile, the first Community Sponsorship Group in Yorkshire , the Refugee ReSETTLEment group, based in Settle has put in its application and continues to pioneer the scheme in the county.
On the subject of punning names, a new group has set up in the mid-Bedfordshire town of Biggleswade , called Bigg Welcome. It had a major launch event in July and the group have set up a website https://www.biggwelcome.co.uk/ so you can follow their progress.
Also out in the East of England, Suffolk's first group, based in Rattlesden , near Bury St Edmonds, is making progress to welcoming a sponsored refugee family to the county.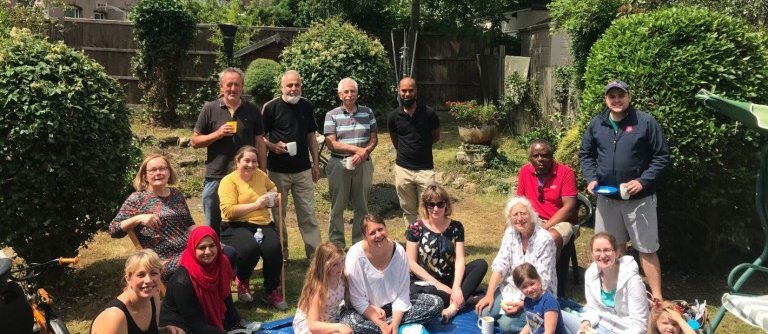 In London, the Redbridge Community Sponsorship project, which has overcome many delays and obstacles without ever losing faith, finally welcomed a family in June. The group has a very diverse membership and the involvement of local Muslim institutions has been crucial to success. Read more about the group here .
Following in the footsteps of Redbridge, the Welcome Syrian Families group based in Hampstead in North West London is now in the very final stages of the process and will be welcoming a family in September.
After Refugee Welcome, at St Mary's, Ilford, welcomed a Syrian family of five to Dagenham in the Spring, the diocese of Chelmsford has announced plans to roll out Community Sponsorship across East London and Essex, with the aim of having at least one community sponsorship project in each archdeaconry.
The group in Fulham , now called Bridge for Refugees, is gaining strength and has launched its website . Love Refugees, a group based in South West London , has put in its application and forged a strong relationship with a local school, Hampton Court House school. Meanwhile, in nearby Merton , plans are afoot for a Community Sponsorship Group to be formed by a partnership of state schools, led by St Marks Mitcham. Read more about the initiative in this article .
Peckham Sponsors Refugees marked Refugee Week by hosting a Family Fun Picnic Day at which the family they have sponsored – the Al Shaabins from Syria – were introduced to the locals. Watch this little video posted on the PSR Facebook page. Up the road, the Herne Hill Welcomes Refugees group is planning to welcome a second family after the success of their first sponsorship- to be supported by Dalia, mother of their first sponsored family .
In Kent, the Hythe group has become the first Community Sponsorship Group to welcome a refugee family. The Syrian family - three children - boys aged 11 and 9, and a girl aged 7 - and their parents - arrived just this week! It was very much a cross community effort with the local Salvation Army, United Reformed Church and Church of England Church, joining up with KRAN (Kent Refugee Action Network), local schools and many other Hythe residents. Read more about the Group here .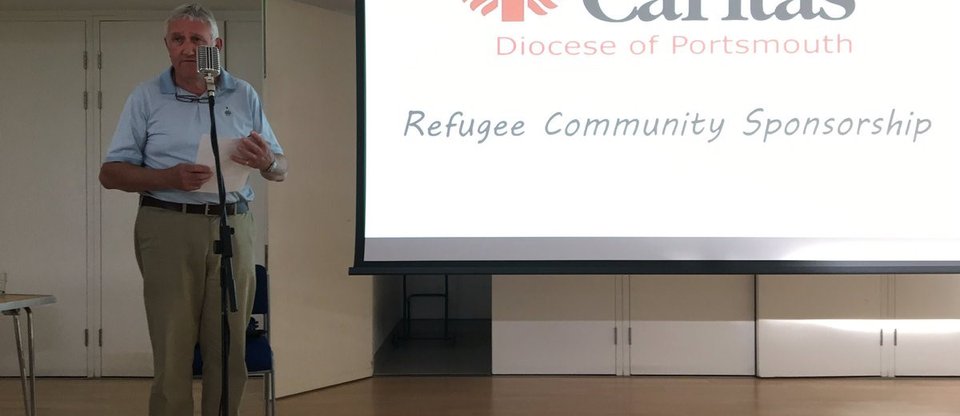 Also in Kent, Canterbury Welcomes Refugees has had full approval from the Home Office and its family will be arriving in the autumn.
Across in Hampshire, a group based around the local catholic church has been formed in Basingstoke , part of a drive by Caritas in Portsmouth to recruit a number of church-led groups in the county to take up Community Sponsorship of refugees.
And, it's not just across the UK that Community Sponsorship is growing. The scheme, which started in Canada 40 years ago, has also been introduced to Argentina, Ireland, Spain, and New Zealand . There are also discussions to introduce the scheme in United States and Australia . On this 40 year anniversary of the scheme, Amnesty International interviewed Rahaf , who was sponsored to resettle to North London with her husband and two children.