One-Hundred People Turn Out for Louth Launch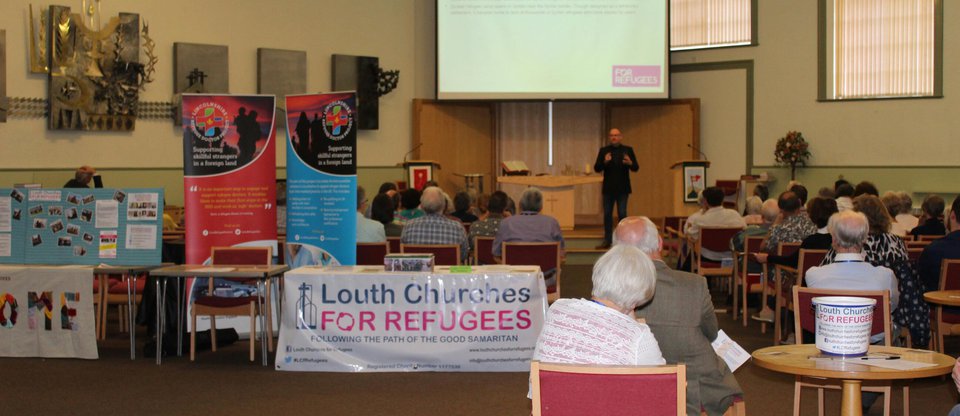 On the evening of Tuesday 19 th June, Louth Churches for Refugees welcomed one-hundred members of the community to Louth Methodist Church. Those attending were asked to support, practically and financially, a vision to welcome a vulnerable Syrian family to resettle and integrate within the Louth area. The evening was supported by national guest speakers and local exhibitors, LincsRefugeesDoctors and Greater Lincolnshire Area of Sanctuary.
The evening was a multi-media event with presentations on the history of the Syrian refugee crisis and films sharing the stories of resettled families in the UK. The evening ended with members of the public asking questions to a panel formed of speakers and LCfR volunteers. Questions ranged from "what financial commitment LCfR have to Community Sponsorship" to "how are we dealing with prejudices facing refugees resettling in the UK and the idea that "healthy young men could stay in Syria to rebuild".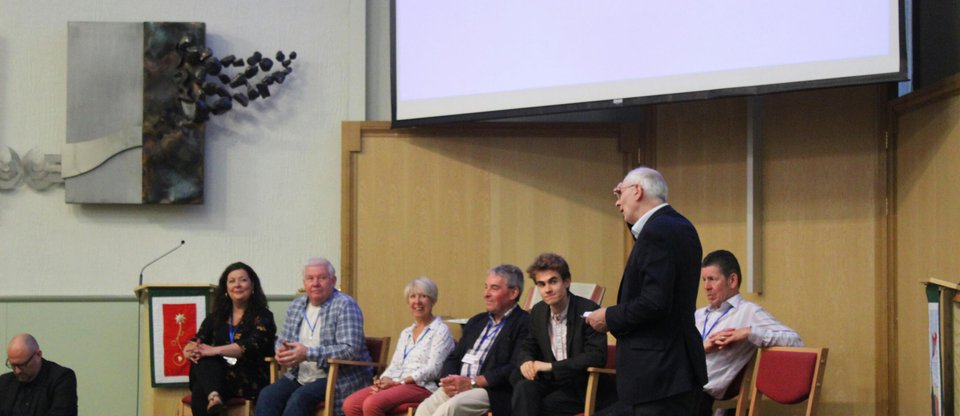 Following the event, Kate Michell from Greater Lincolnshire Area of Sanctuary commented "We really enjoyed the meeting last night, with interesting speakers and information and wish LCfR well in their work to sponsor a Syrian family. The Area of Sanctuary has provided sanctuary breaks to over 40 refugees in our own homes, around Louth, during the past two years, and can say that our guests have only met with warmth and welcome from the local community".
LCfR Secretary, Jane Fletcher, encouraged people to help though a number of ways. By the end of the evening people had come forward with offers of website management, marketing, childcare, furniture, English language support, housing, safeguarding and more.
In addition, many people pledged to donate £5 per month for 24 months. LCfR's hope is that 125 people will commit financially in this way to reach their £15,000 target.
To offer your help and find out how to pledge £5 per month to support Community Sponsorship visit louthchurchesforrefugees.org.uk or their Facebook page .