Overcoming adversity with goals: How Mohammad became merit topscorer at school
The community sponsorship journey is always a story of how two remote paths converge, of dreams, aspirations, compassion and solidarity - and perhaps destiny - that culminate in lives intertwined, at least for a period. They often run from Syria, sometimes through Jordan or Turkey, to a town or city in the United Kingdom.
For Mohammad Alsamadi, the story trails from Syria to Cardiff, not just the capital of Wales but the birthplace of his biggest idol, Gareth Bale. After years spent in a Jordanian refugee camp with his immediate family, Mohammad arrived in 2019.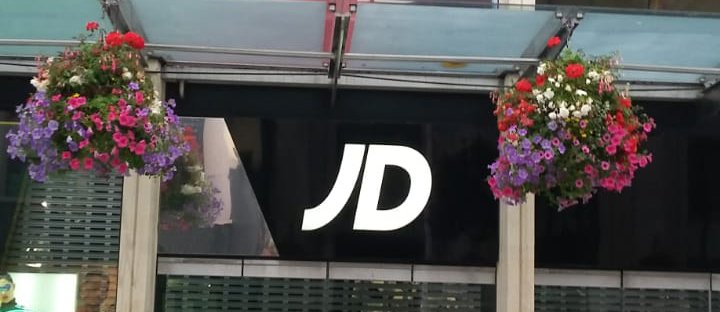 In more ways than we are able to count, Mohammad personifies everything sponsorship is about. After the summer holidays, he started school and immediately settled in. Quickly, his vocabulary expanded and his grammar refined as the number of friends multiplied, all as eager as Mohammad to play ball.
The Croeso Roath Cathays Group - a collaboration between Citizens Cymru, St Peter's Catholic Church and Dar-ul-Isra Mosque - spent 24 months fine-tuning the setup for the arrival of the family. Cumbersome application and approval processes, house hunting and fundraising all add up, but the painstaking arrangements also meant a community well-prepared. As a result, the family experienced an overwhelming openhearted welcome. At one of the fundraising events, the Lord Mayor formally welcomed the family on behalf of the city.
Mohammad's love of football was evident right from the start, as he supported Wales every day at the Homeless World Cup held in Cardiff in Summer 2019. Unfortunately, Gareth wasn't eligible to play and Mohammad's hopes of meeting his idol were temporarily suspended.
After less than a year in the UK, Mohammad and his family were confined to their home as lockdown pulled the plug on our daily routines. But once again, Mohammad has proved impressively resilient and committed- he has consistently been awarded amongst the highest number of merits at school. An incredible achievement for anyone but nothing short of a miracle for a newly arrived.
While Mohammad has nailed quarantine and even managed to uplift and support his siblings, there is something he misses. Football. He misses watching games and playing with his friends. However, Gareth Bale is never far from his thoughts. 'Maybe he has some free time now to meet up?' Never give up on your dream, Mohammad.
His Dad says: " Mohammad loves learning particularly about Maths and sciences. If he could though, he'd watch and talk about football all day long. "
Wouldn't it be lovely if Gareth reads this? Let's make Mohammad's dream come true. Socially distanced of course!