Refugee Welcome Schools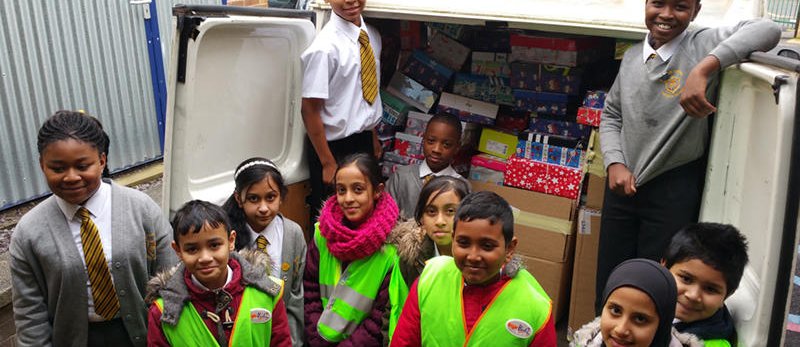 Citizens UK has joined forces with NASUWT to recognise the important role that schools play in refugees integrate into the local community and in helping the community to welcome refugees.
Schools are crucial places of welcome, orientation and integration for refugee families, and also play a central role in the growing number of Community Sponsorship schemes around the country.
Refugee Welcome Schools is an accreditation scheme to recognise schools that have made a commitment to welcome refugees in their institution and community, educate all their pupils and staff about the importance of refugee protection over the course of a year, and participate in campaigns to improve the lives of refugees in the UK. The scheme is run by Citizens UK in partnership with the NASUWT.
In order to become a Refugee Welcome School, you must submit the forms, which provide detail of a Refugee Welcome Plan, a Refugee Awareness Plan, and a Refugee Action Plan. Your application will be scrutinised by a Refugee Welcome Schools Panel, made up of teachers, educationalists, trades unionists, children and refugees themselves.
Accredited Refugee Welcome Schools are encouraged to display their accreditation certificate prominently and are welcome to use the logo on materials. Accredited schools gain access to the Refugee Welcome Schools Network and additional resources.
Citizens UK developed the Refugee Welcome School concept with one of its member schools, Saint Gabriel's College, a Church of England secondary school in South London in 2016.

Danielle, a year 10 student at St Gabriel's School, says:
" In Refugee Week we hosted a summit for Refugee Welcome Schools. 25 primary and secondary schools are attending from all over the country: 100 young people with their teachers. They included Christians, Muslims, atheists – everyone! We can't believe that our idea has come so far. The summit was an amazing opportunity to share ideas and good practice, think about further action we can take, and celebrate the work that schools and young people can do to support refugees. We hope that many more schools will become Refugee Welcome Schools so together we can really make a difference."
To find out more about the scheme email Jess Maddocks, [email protected]