Succah in London mosque as faiths join forces on refugees project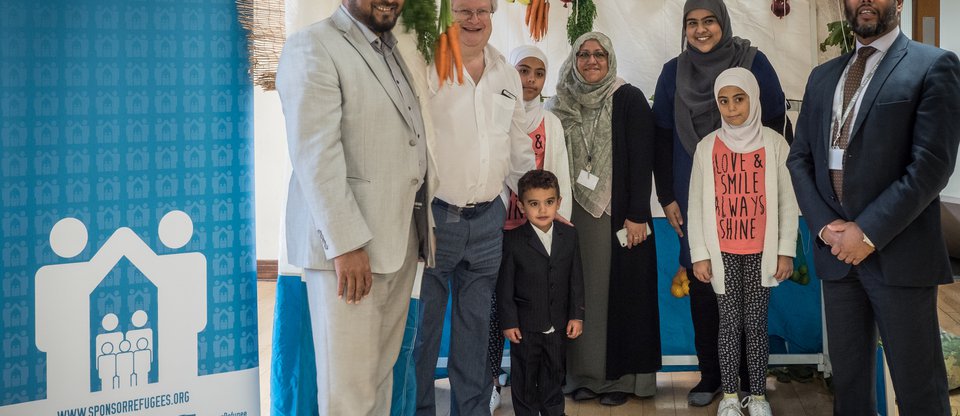 Liberal Judaism's senior rabbi, Danny Rich, helped to build a succah inside East London Mosque on Monday at an event to launch a foundation supporting Syrian refugees.
Sponsor Refugees has been set up by Citizens UK to help resettle more people in the UK in coming years.
It will advise and support faith and community groups on fundraising, finding accommodation for refugee families and welcoming them into their neighbourhoods.
South London Liberal Synagogue and West London Synagogue are part of the programme and were represented at the mosque event.
"During Succot, Jews live in temporary booths, reminding us of the frailty of our existence," Rabbi Rich reflected. "Combine that with our historical experience and I expect Jews to be particularly sympathetic to those fleeing persecution and disruption today.
"That is why I am calling on the entire Jewish community to put some of its considerable intellect, skills and resources behind the community sponsorship scheme."
It is based on a successful Canadian programme where churches, mosques, synagogues and community groups have welcomed and supported 300,000 refugees since 1979.
Sponsor Refugees director Tim Finch said: "Everyone who hears about community sponsorship is enthused by it, as it gives ordinary people a chance to directly transform the life of a refugee family, not at arms-length but in their own neighbourhood."
This article was originally published on the Jewish Chronicle Website