VIDEO: Jewish Chronicle - Jewish groups join call for sponsorship scheme for Syrian refugees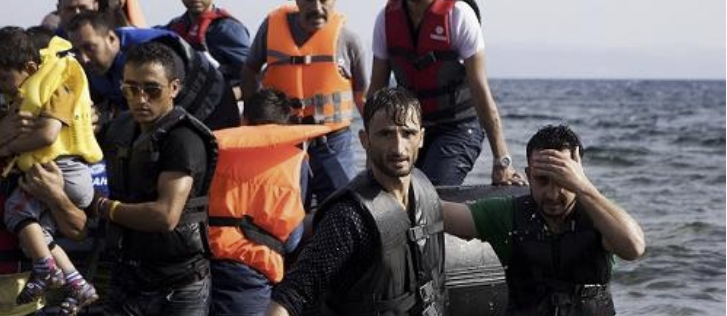 Jewish leaders have offered to sponsor Syrian refugees to allow them to settle in the UK.
Reform Judaism, Liberal Judaism and Masorti joined an interfaith initiative urging the government to establish a private sponsorship scheme for refugees, similar to that which brought children fleeing the Nazis to Britain in the Kindertransport.
Rabbi Danny Rich, Senior Rabbi of Liberal Judaism, said: "Thousands of our community, and their families, are alive due to the private sponsorship scheme put in place in the lead up to the Second World War.
"It is only right that now as we once again find ourselves at a time of crisis, when children are freezing to death in refugee camps and families feel they have no other choice than to risk drowning, that we learn from history and replicate the private sponsorship schemes offered to us."
The Jewish groups were joined by the Muslim Council of Britain, the Methodist Church, the Bishop of Barking, the Diocese of Chelmsford and individual philanthropists, such as Bob Geldof, in offering to take on the cost of resettling refugee.
The call for a private sponsorship scheme was co-ordinated by national community charity Citizens UK.
A film released today by Citizens UK promoting the scheme features the stories of Kindertransport children.