Wanted: One Syrian family to join a thriving Redbridge community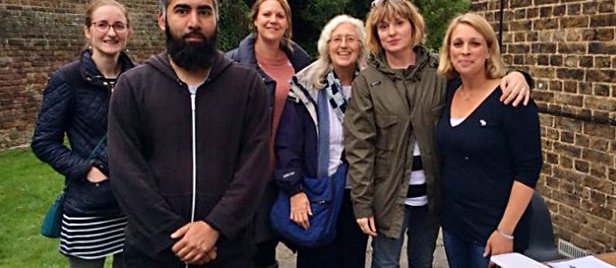 As millions of Syrian people flee their homes and seek refuge, a group of churches and mosques is looking to welcome a family to Redbridge.
The group - known as the Redbridge Community Sponsorship Partnership - have set themselves the task of "adopting" a Syrian family into the community.
Led by the Redbridge Islamic Centre (RIC), the project is supported by Ilford Methodist Church, Balfour Road Mosque, Ilford Salvation Army, South Woodford Mosque, St. Thomas of Canterbury RC church and Wanstead Quakers.
Activism group Redbridge Citizens and Redbridge Council have also backed the idea.
Faheed Ramzan, of the RIC, said he was delighted to lead on such an enterprising scheme.
He said: "At RIC we feel it is our obligation and duty to help those who are vulnerable.
"We got involved in this project to help bring ease to those affected and to relieve them of their difficulties."
The community sponsorship scheme, which was launched by the government in 2016, allows groups of residents the opportunity to take the lead in welcoming a Syrian family.
The project is aimed at refugees in the greatest need, including survivors of violence and torture, people needing urgent medical treatment and women and children who are at risk.
Ahead of sending in their detailed plan explaining how they will support a family, the group hope to have raised £9,000 which will help cover expenses.
So far they have held sponsored film nights in church grounds and a recent Eid celebration raised more than £1,000 in one day.
As part of their application, members also have to demonstrate how they will ensure they can provide all that the family need, including housing and support.
They are still currently appealing for any landlords in Redbridge who can rent out a three bedroom property at housing benefit rate to get in touch.
Captain Naomi Clifton, of the Ilford Salvation Army said she hoped the family would be embraced by the population of Redbridge.
Read more on the Ilford Recorder 's website