What Can We Learn From Canada?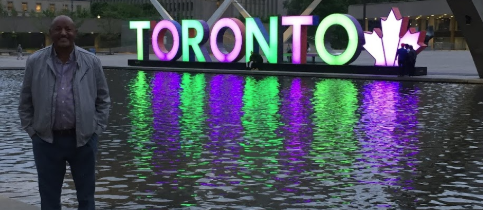 Anyone who meets Bekele Woyecha, Senior Project Manager of Sponsor Refugees, is taken aback by his infectious, interminable commitment to Community Sponsorship. This summer, his commitment took him across the globe to Canada, to learn from the country that has pioneered the private sponsorship of refugees.
Since launching Community Sponsorship in 1979, Canada has welcomed 300,000 refugees through the scheme (in addition to government resettlement numbers). 1 in 15 Canadians have been directly involved in resettling refugees in their neighbourhoods.
Bekele travelled across the vast country to meet these ordinary citizens who are doing extraordinary things, to find out what makes the scheme such a success. The trip was generously funded by the Winston Churchill Memorial Trust .
We are delighted to welcome him back from the trip, and learn from his wealth of experiences.
Read Bekele's blog about his experiences here: https://churchill.bekelewoyecha.com/
Read an interview with Bekele here: http://www.refugeesponsorship.org/_uploads/5b7476f2c5b79.pdf