Who is my neighbour?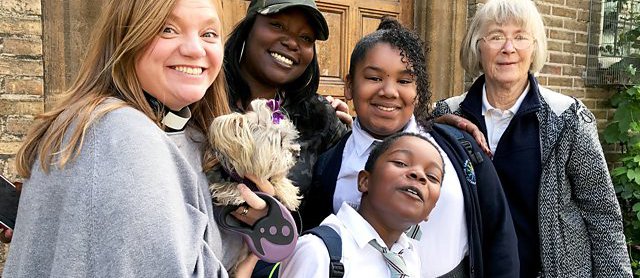 St Monica's parish church in Flixton, Greater Manchester, who have been sponsoring a Syrian refugee family for almost a year, were featured on BBC Radio 2's programme Who is My Neighbour?

The Rev Kate is invited into the home of a refugee family who tell her how they had to flee Syria when the civil war started. After four years in a refugee camp in Lebanon, Samir and his young family were eventually granted permission to settle in the UK last year. The church community that helped Samir and his family tell Kate why they believe that neighbourly values extend to those in other parts of the world too.
You can listen to the interview here (about 51 minutes in).
Image Credit: BBC Radio 2. (Image from iplayer)