World Leaders Show Support For Community Sponsorship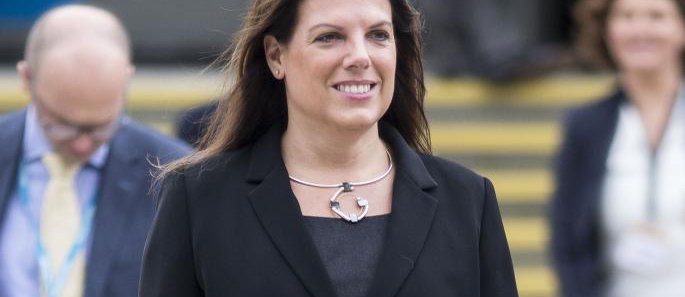 Ministers responsible for immigration from Canada, the United Kingdom, Spain, Argentina, Ireland, and New Zealand have issued a statement fully endorsing the concept of community-based refugee sponsorship.
Caroline Nokes MP, British Minister of State for Immigration, said, "Refugee resettlement through community sponsorship is made possible by the dedication, hard work and compassion of community groups across the UK... We are pleased to be working with Canada and others to share our experience of community sponsorship and support more countries who want to implement community-led refugee resettlement programmes."
Ministers stated on July 16th 2018:
We, Ministers responsible for Immigration in our respective countries, are committed to piloting or implementing community-based refugee sponsorship programs as part of our response to the global refugee crisis. We recognize the need to show solidarity with other refugee-hosting states, to maximize refugee integration outcomes, and to find new and innovative approaches to refugee protection.
In 2018, countries will agree on a Global Compact on Refugees aimed at strengthening international refugee responses by better sharing responsibility for refugees globally. Resettlement has always played a critical role in offering protection and a solution to some of the world's most vulnerable refugees identified by UNHCR. It is also about easing pressure on the developing countries that are hosting the majority of the world's refugees. In this way, resettlement and other pathways are a demonstration of solidarity and responsibility sharing.
Our governments are focusing on how we can, in partnership with our civil societies, do more to welcome refugees. We join together to recognize how community-based refugee sponsorship is providing a positive way for refugees to be supported upon arrival in our countries.
Community-based refugee sponsorship allows individuals, communities, and organisations to directly engage in refugee resettlement efforts. In partnership with government, sponsors commit to providing financial, emotional, and integration support to help newly-arrived refugees adapt to life in a new country.
In countries that have already launched these programs, we are seeing the receiving communities themselves transformed by the experience, as powerful bonds between sponsors and refugees are established, and positive attitudes towards refugees are fostered. Sponsors frequently comment that this is the most meaningful activity they have ever been a part of.
Thousands of refugees have already been admitted or resettled globally through community-based refugee sponsorship programs in 2018. But together we can do more. With the support of the Global Refugee Sponsorship Initiative, we are pleased to celebrate numerous successes in recent months, including launching new programs, enabling international best practice sharing, connecting refugee sponsors between countries for mentoring, facilitating technical and policy exchanges on refugee protection, and much more.
We welcome all to consider joining our growing cohort of countries, working in partnership with their communities, to offer a warm and supportive welcome through community-based refugee sponsorship. We stand ready to support you in these endeavours.
Ahmed Hussen , Minister of Immigration, Refugees and Citizenship, Canada
Caroline Nokes , Minister of State for Immigration, The United Kingdom
Charles Flanagan , T.D. Minister for Justice and Equality and David Stanton , T.D., Minister of State for Equality, Immigration and Integration, Ireland
Rogelio Frigerio , Minister of the Interior, Public Works and Housing, Argentina
Consuelo Rumí Ibáñez, State Secretary for Migration, Ministry of Labour, Migration and Social Security, Spain
Iain Lees-Galloway , Minister for Workplace Relations and Safety, ACC, and of Immigration, New Zealand