Refugees Still Welcome Assembly 2020
On Sunday 6th December 2020, Sponsor Refugees and Citizens UK hosted the Refugees Still Welcome Assembly to celebrate the resettlement of 20,000 refugees between 2015 and 2020 and to recognise all the people and organisations who took action to make this possible through Community Sponsorship and council-led resettlement. Finally, we called on the UK Government to 'extend the welcome' to 25,000 more refugees by 2025.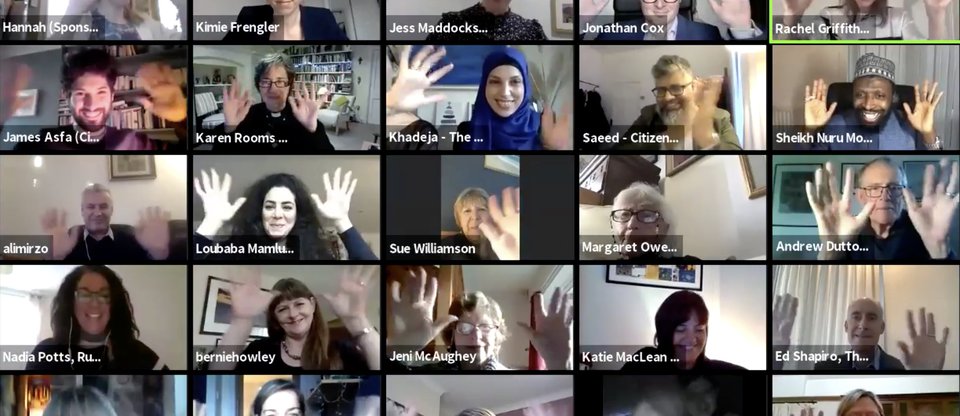 Our four co-chairs were: Reverend and Citizens UK chair of trustees Karen Rooms, Khadeja Alamary from the Pickwell Foundation in Devon, Rachel Griffiths from the Herne Hill Welcomes Refugees community sponsorship group, and Sheikh Nuru Mohammad, Imam at the KSIMC of Birmingham, and co-chair of Birmingham Citizens leadership team.
Following Rachel Griffiths' opening, Khadeja Alamary greeted the more than 250 attendees on Zoom with an Ahlan wa sahlan (welcome in Arabic) - the show had officially begun.
We were honoured by the impressive list of speakers which included Chris Philp MP, Minister for Refugee Resettlement in the UK, The Honourable Marco Mendicino MP, Minister of Immigration, Refugees and Citizenship in Canada who were joined by Jennifer Bond from GRSI , UNHCR's Representative to the UK, Rossella Pagliuchi-Lor, and Petra Hueck, Director of ICMC Europe. A total of 40 speakers from across the world ensured a virtual afternoon packed with inspiring messages and promising commitments.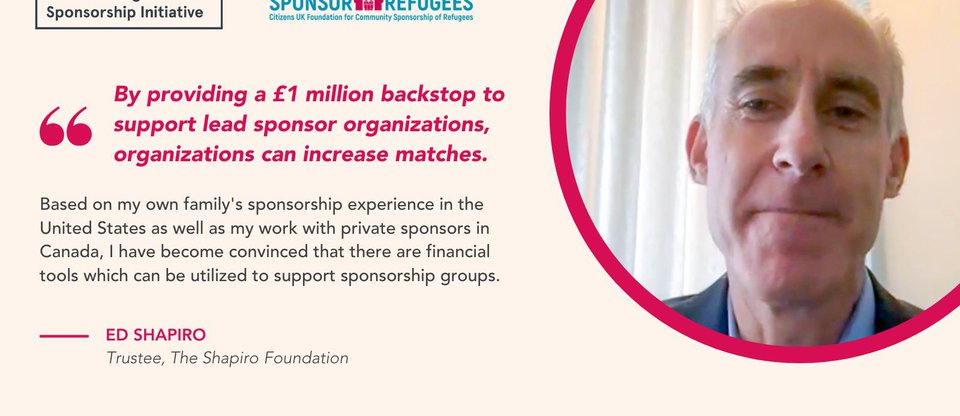 An hour into the event, Ed Shapiro from The Shapiro Foundation announced an incredibly generous £1m backstop fund to encourage and support communities across the UK to resettle hundreds more refugee families. You can read the full article from The Guardian here .
Chris Philp MP and the resettlement scheme
Although not specific in detail, we were delighted that Chris Philp MP extended his praise for Community Sponsorship, and announced that a new scheme will replace the existing VPRS scheme. We were particularly honoured by the Minister's presence as he had taken out an hour of his Sunday afternoon to speak to us and to read out the names of some of the award winners.
Awards Ceremony
The award for ' Outstanding Refugee Contribution to the Fight Against Covid-19 ' was shared by the following 8 nominees: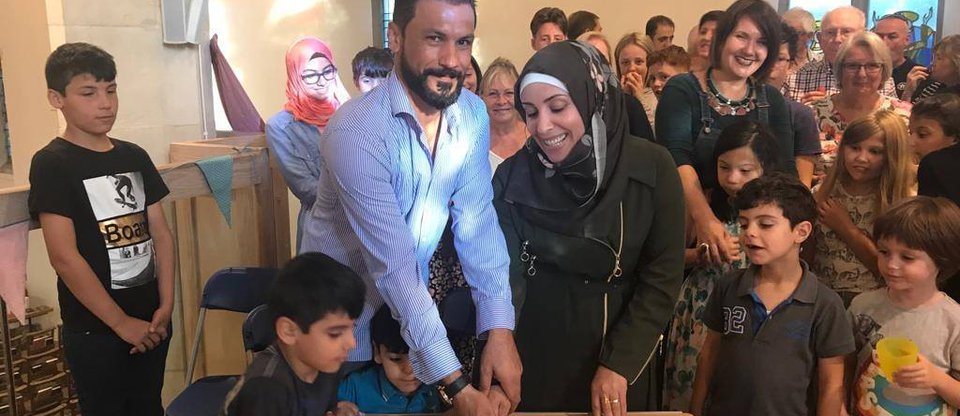 Ahmed & Enis Hamoudi in Ceredigion who cooked meals for care workers
Abdullah Alkhalaf in Oxford who delivered over 150 food parcels to those in need
The Alquerish family in Hythe who cooked and delivered food for key workers anonymously on their doorstep
Abdulhaimed and Safaa Al Qaysi in Cornwall who distributed food for the homeless
Mwaffak Araman and the 20 New Scots families in Aberdeenshire who made facemasks and scrub bags for the NHS
Huda Laban, Atika Al Samawi and Ikhlas Salma in Anglesey who made face masks and scrubs for key workers
Khaloud Khayat in Hackney who made scrubs for the NHS
Khaled Alali, who started working as a housekeeper in his local NHS hospital in Penarth in response to the pandemic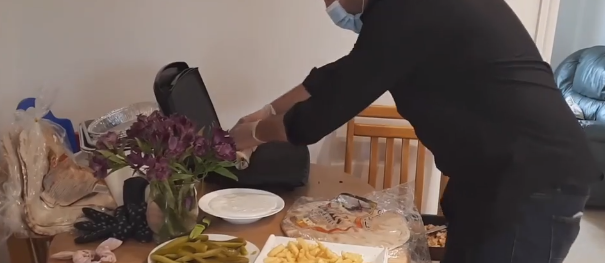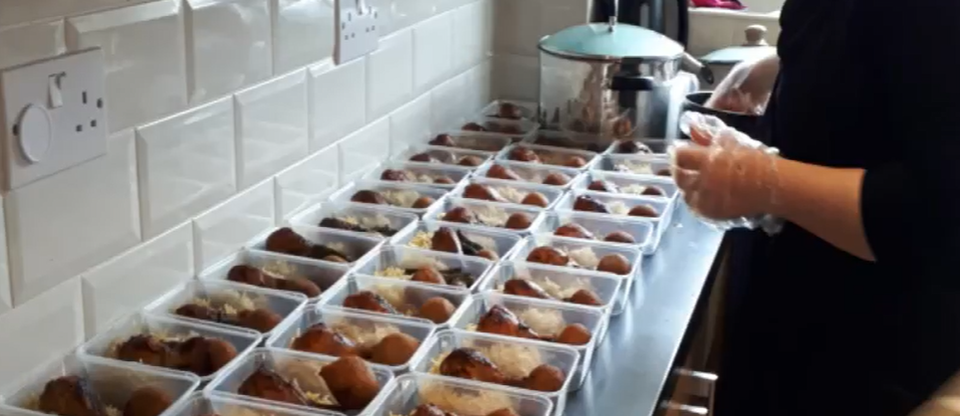 Winner of Local Authority of the Year was Devon County Council for their unwavering commitment to and support of Community Sponsorship. A particular thanks was given to Stephen Matthewman who shares his experience and expertise with other Local Authorities across the UK.

We had a second winner of Local Authority Award - Lewisham Council ! They have been absolutely outstanding this year, not only in leading by example on refugee resettlement, but also in galvanising other councils to follow suit.
The Lifetime achievement award went to Barbara Wilson for her tireless work over the past five years to support 28 families in Lambeth. Barbara is now organising for better ESOL provision and standing with migrants with insecure status in the borough.

The award for a Community Group's Outstanding Response to Covid-19 went to Falmouth & Penryn Welcome Refugee Families . When Covid-19 sent us into lockdown, they were determined that the Al Quaysi family would not miss out on essential learning. Hilarious sessions of IT and Zoom teaching either side of a window ensued, followed by remote ESOL classes for the parents, phonics classes for the children - and later, when circumstances allowed, socially distanced sessions.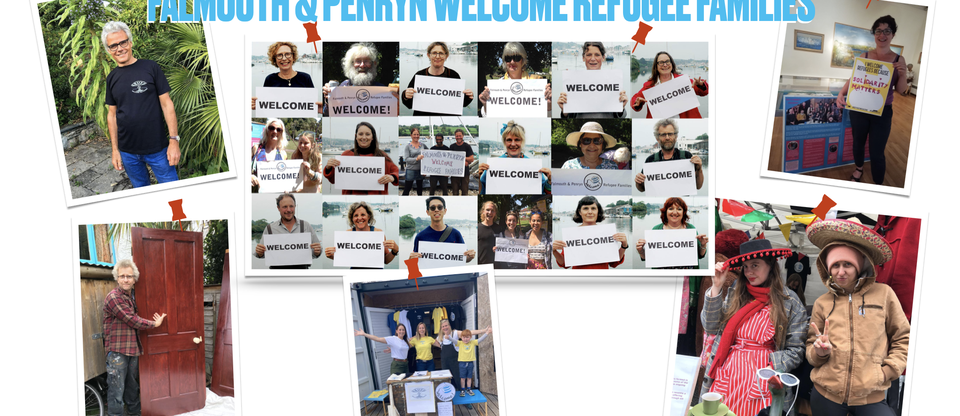 We can't wait to see the pledges and commitments of this fantastic afternoon come to fruition in 2021. Hopefully, next year's Assembly and awards ceremony will be off Zoom. See you there!