Community Sponsorship Starter Pack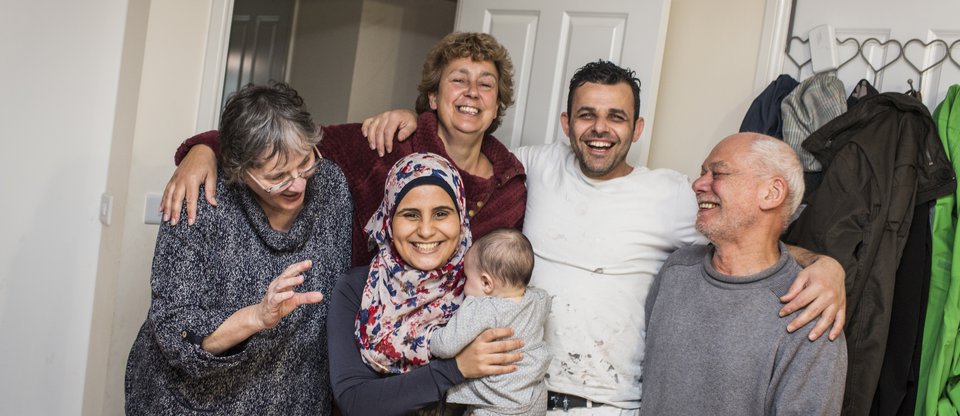 Community Sponsorship is much more than you think
In 2015, Citizens UK (of which Sponsor Refugees is a project) took a lead in pressing the government to allow local people to play a bigger role in resettling refugees. We successfully urged ministers to introduce Community Sponsorship of refugees, through which community groups would take on the responsibility of welcoming, supporting and settling refugee families.
The project gives ordinary people like you and me the chance to change a refugee family's life for good by welcoming and helping them settle in our local neighbourhood. Community Sponsorship transforms not only the life of the resettled family but the life of every volunteer and the community at large. This is why many sponsorship groups have welcomed more than one family.
To give you an idea of its impact, watch the videos below:
This
video
is from the Pickwell Foundation who welcomed a Syrian family to Devon and is one of our personal favourites
This
video
is about Khaled, a Syrian refugee who was resettled in Wales
What is Community Sponsorship actually?
For more practical info about what it requires to be a community sponsor, you can check these two links:
UNHCR UK -
Community Sponsorship page
Sponsor Refugees -
Community Sponsorship 101
While the project definitely demands an unwavering commitment from its volunteers, all efforts are repaid tenfold. It tightens community bonds and sponsors are adamant that they benefit at least as much as the refugees from the process.
What is Community Sponsorship actually?
And how do I get started? Email Sponsor Refugees at
[email protected]
to arrange an informal chat.
Spreading the word virtually
Reset has created a wonderful toolbox of social media posts so that you can populate your Facebook, Instagram and Twitter with the Community Sponsorship message.