Our Campaigns
At Sponsor Refugees, we continue to campaign to increase the number of refugees who come to the UK through the government resettlement scheme(s) and Community Sponsorship.
Below you can find an overview of our campaigns.
Correspondence with MP Chris Philp on the resumption of resettlement flights
When the pandemic led the IOM and UNHCR to announce a hold on resettlement flights globally, it left refugees languishing in a deeply unsafe situation. It simultaneously left Community Sponsorship groups in a limbo of juggling empty properties, redeploying resources and withstanding dwindling momentum. So after six months of silence from the government, groups decided to take action.
Below are the letters to Conservative MP Chris Philp signed by 36 group members and the responses we received.
You can find the letter we sent the MP here .
And the response we received here .
You can read our follow-up letter here .
And the Minister's reply here .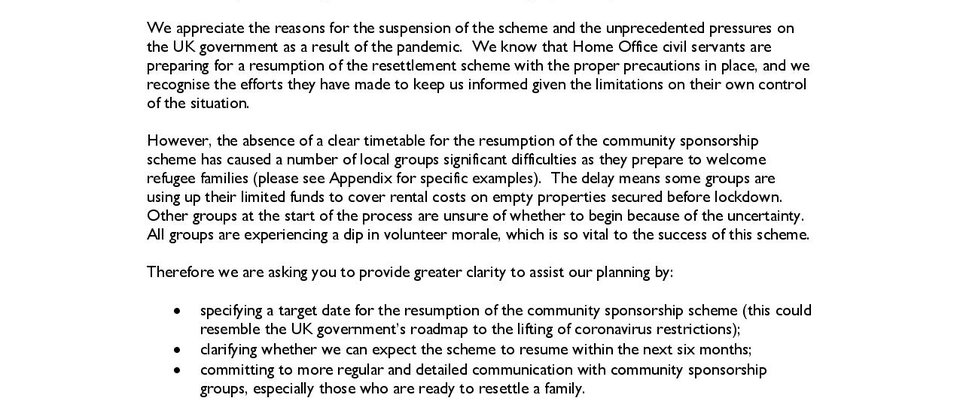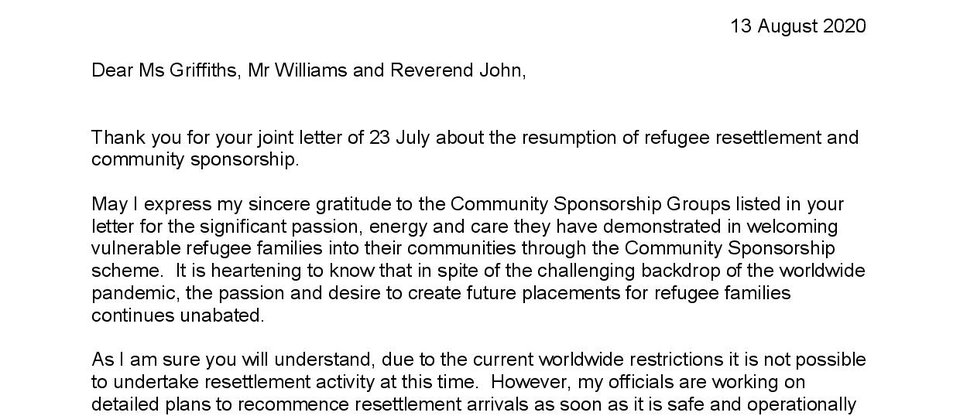 Extending the welcome - resettling 25,000 refugees by 2025
As the VPRS scheme comes to an in March 2021 with no current commitments to extend, we at Sponsor Refugees, along with Community Sponsorship groups across the country, are campaigning for the government to resettle 25.000 refugees by 2025.
On Sunday 6th December 2020, we hosted the Refugees Still Welcome Assembly where Chris Philp MP attended alongside a long list of speakers from across the globe to celebrate the champions of council-led resettlement and community sponsorship. We also called on the government to extend the welcome and resettle 25.000 refugees by 2025. You can read all the details here .