Our team
We work with groups every step of the way to welcome and support refugee families.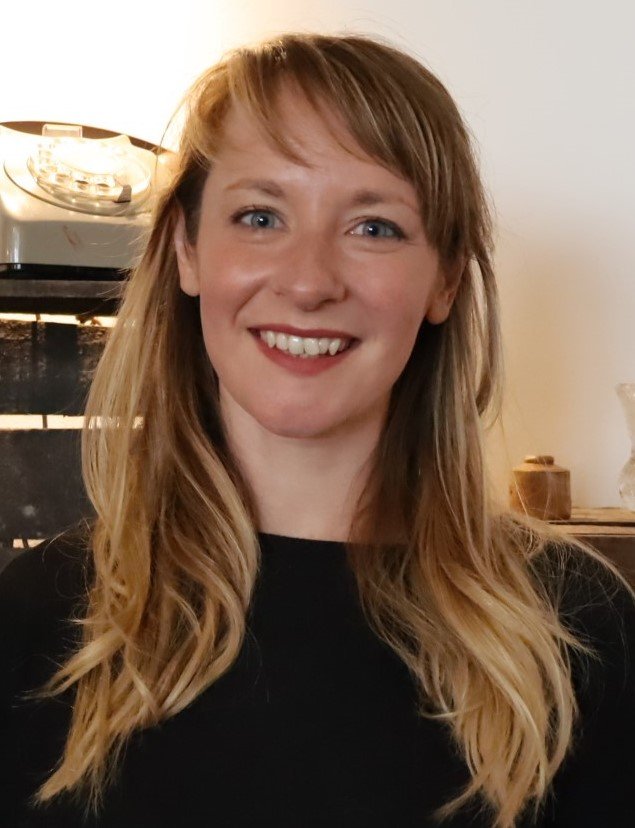 Hannah Feldman, Senior Project Manager
Hannah is Senior Project Manager for Sponsor Refugees. Hannah joined Citizens UK in September 2017, having completed an MA in Social Development at University of Sussex. Prior to this, Hannah was Community Fundraiser for a mental health and employment charity. She has worked in various roles for charities based in the UK and further afield, including Ban Mai Nai Soi refugee camp in Thailand, and refugee charity Young Roots in Croydon. Hannah first became involved in Community Sponsorship as co-founder of Whitechapel Welcomes and later, a volunteer with Waltham Forest Community Sponsorship group. Since moving to Oxford in 2021, Hannah has been a member of Oxford Welcomes Refugees. You can contact Hannah here.
Why do I do this work?
"I myself am a descendant of Jewish refugees (although they may not have used such a term at the time), and would not be alive today, had my Great-Great Grandparents not been welcomed to Wales from Eastern Europe nearly a century ago. They were lucky - they arrived just months before the Aliens Act of 1905 - the first ever check on UK immigration, which was brought in response to public and political backlash against Jewish refugees like my family.
This personal history has driven me to work with refugees, and in 2013 I worked in Ban Nai Soi refugee camp in Thailand. I was working with incredibly intelligent, promising young people, who had been trapped in a refugee camp for over twenty years. It was a devastating waste of potential - I know they could thrive and contribute so much if given the opportunities we are afforded in the UK.
Later, in 2016, I volunteered in the Dunkirk Refugee Camp. I saw first-hand the conditions people are forced to endure, and the life-threatening risks people are taking because they are not offered a safe route into this country.
The Community Sponsorship scheme gives us the direct power to change this, and bring people to the UK - and as a person of Jewish and refugee heritage, it is an opportunity to fulfil our collective promise of "never again".
Dana Kamour, Project Officer
Dana is a Project Officer for Sponsor Refugees. She joined Citizens UK in March 2022 after working as Coordinator for the feminist network Women Living Under Muslim Laws, and Operations Officer for the Refugee Youth Service France, supporting unaccompanied minors in Calais and Dunkirk seeking asylum in Europe. She has volunteered in related roles, including as an asylum information volunteer and student mentor. Dana completed her BSc at the London School of Economics and MA Law at the University of Law. Her research essay considered effects of changes to immigration bail on detention length and access to justice for asylum detainees and foreign national offenders.
Why do I do this work?
Community sponsorship is important to me because it offers one of the few safe legal routes to the UK. I believe that legal and safe routes should be promoted and invested in as they are essential to reducing dangerous journeys and in treating people seeking a safe future with respect and in respect of their rights.
Personal relationships and family connections have also been a considerable motivation in pursuing this work. And most of my professional experience has been working with colleagues and for people who have sought safety outside of their home country.
The words of one community sponsorship volunteer, Vicky Moller, therefore resonated strongly with me, that resettlement is a 'little kernel of perfection, but it is too small'. Resettlement is the best side of our communities and routes to safety, as people are welcomed and supported in building a new independent life. Unfortunately, this is far from the norm and why I would like to help it grow.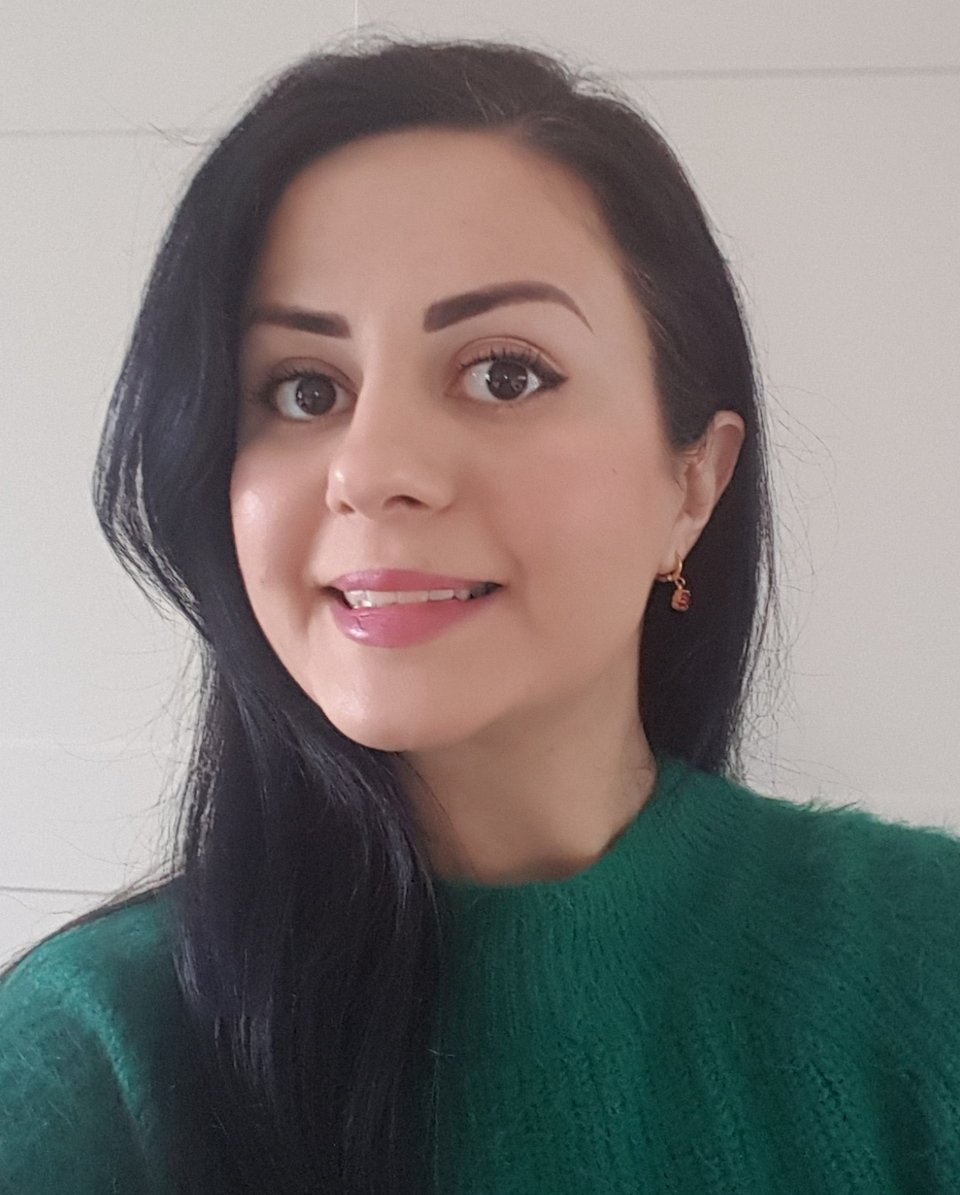 Neda Peddie, Project Officer
Neda joined Citizens UK as Project Officer in January 2022 . She got her MBA degree (Master Business Administration) from University of Sunderland . She has worked in similar roles for charities in the UK including Membership Development Officer for SVP and Regional Office Coordinator for Christian Aid Charity before joining Citizens UK. She has volunteered in related works, including as an interpreter for refugees and asylum seekers and she was providing practical help to them during lockdown.
She is supporting Community Sponsorship groups in the Midlands, North and Scotland. You can contact Neda at neda.peddie@citizensuk.org
Why do I do this work?
Moving to a new environment can be an unsettling experience, especially for those who have been forced to flee their homes. I am grateful and happy to be able to bring positive changes to people's lives who have suffered the loss of their home, loved ones, and witnessed the horrors of war.
In a beautiful Persian poem called Bani Adam (Human Beings), written by Saadi Shirazi in the 13th century, he says;
Human beings are members of a whole,
in creation of one essence and soul.
If one member is afflicted with pain,
other members uneasy will remain.
If you have no sympathy for human pain,
the name of human you cannot retain.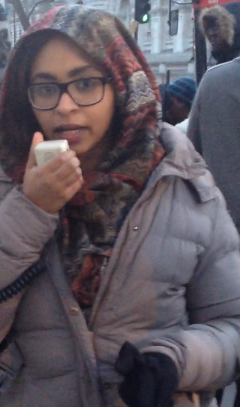 Minna Mohamed, Associate Organiser Arabic Speaking for Sponsor Refugees.
Minna joined Citizens UK in August 2022, having completed a Postgraduate degree in Peacebuilding and Reconciliation and a BA in Politics and Theology at the University of Winchester. Prior to this, Minna volunteered with a number of charities that supports asylum seekers and refugees in the southwest of England. Charities like CLEAR Project in Southampton, University of Sanctuary in Winchester, Article 26 event and Cara in London.
Why do I do this work?
'' I am originally from Sudan and came to the UK as an asylum seeker in 2012. I made the UK my home and established a family here. I am passionate about making the situation better for refugees and asylum seekers in the UK. I have first- hand experience of the barriers asylum seekers faces in the UK. Challenges like no recourse to public funds and no permission to work etc. However, this did not stop me from volunteering the local community. In 2014, everything changed when I received the Sanctuary Award scholarship from the University of Winchester to study while waiting for my asylum case to be determined by the Home Office.
This changed my whole life completely. I managed to complete my undergraduate and postgraduate degree there. If it was not for campaigners who believed in my right to study and had faith in my abilities to succeed, I would have never been in this position at Citizens UK. Now its my turn to give back and support others who made the UK their homes''.
Michelle Grace - Project Administrator
Together We Can
Sponsor Refugees is part of the Together We Can team at Citizens UK. Together We Can brings together our campaigns and projects working with migrant and diaspora communities. This includes Refugees For Justice, Settle Our Status campaign, as well as our Community Organisers who are building the capacity omigrf ant leaders across the UK.