Trainings
Trainings
We offer a broad range of trainings for community sponsorship groups
We offer a broad range of trainings for community sponsorship groups
What trainings do we offer?
Sponsor Refugees host regular trainings to continuously improve the support sponsorship groups are able to provide for resettled families. If you have suggestions, please email us at communitysponsorship@citizensuk.org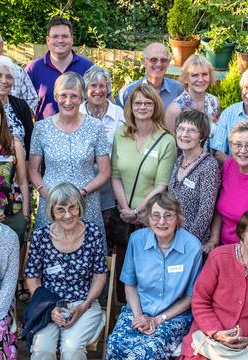 Lunch & Learns
Our biweekly Lunch & Learns give Community Sponsorship groups a forum to discuss topics that are relevant for welcoming and settling a refugee family in the UK. Topics include
- How To Build a strong Group
- Working with Local Authorities
- Universal Credit
- ESOL and language
- Employment
- Preparing for the End of the Sponsorship Agreement
They are hosted on the second and fourth Friday of every month at 1-2pm by Sponsor Refugees.
Planning Alternative Tomorrows with Hope (PATH)
From September to December 2020, Citizens UK and Sponsor Refugees ran Planning Alternative Tomorrows with Hope (PATH) training in collaboration with Educational Psychologists, Tim Cox and Helen Owen-Hughes. PATH is designed to empower groups, institutions and citizens to plan for the future through active listening and a people-centred mindset. The training helps to:
Envision a meaningful and positive future
Set coherent, achievable, and incremental goals which help to orient your life and project over the course of a year
Facilitate active listening and foster a sense of common purpose within your community
Recruit allies and strengthen your collective efficacy
Identify challenges which may inhibit your progress and think about how to stay resilient in the face of them
PATH is a great way to increase participation, collective decision making and agency for individuals, groups and institutions.
Find recording for the three sessions below
Session 1 (passcode: +C8fXJk6)
Session 2 (passcode: M+Z+wW7T)
Session 3 (passcode: 0b6.1N=4)