LISTEN: BBC Radio Wales - From Syria to Narberth
Eye on Wales follows the story of Croeso 'Arberth – or Narberth Welcome - a community group set up to receive a Syrian refugee family from a camp in the Middle East.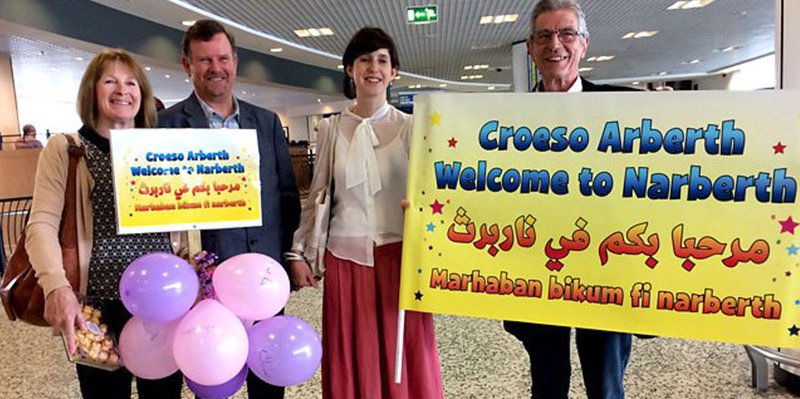 The second such group in Wales to get to the go-ahead from the Home Office, its members have donated time, skills, money and even a house to help an exiled Syrian family resettle in the UK.
But, just how much work does it take for this group of retirees, part and full-time workers to come together and take responsibility for a family?
Presenter Sarah Moore gets rare access from the Home Office to accompany the group as they finally meet their family at Birmingham airport. Listen here (first aired 23rd July 2017)