Vicky Moller on Welsh Community Sponsorships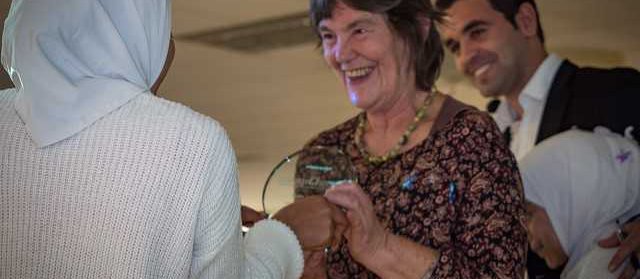 Vicky Moller has written an interesting opinion piece for Nation Cymru critiquing way refugees are resettled in Wales.
Vicky hits on topics such as integration, cultural enrichment and the spirit of volunteers, in her thought-provoking piece.
Read the full article here .
The article was originally published on Nation Cymru on April 2nd 2018.
To keep informed about Vicky Moller, follow her Twitter here .
Photo: Vicky Moller accepting her Pioneer Award, presented by Syrian children resettled through the Community Sponsorship Scheme.